By Vanessa Page on Apr 21, 2010 with Comments 0
---
A job description, detailing the main purpose, duties and responsi­bilities of a job, can be drawn up from the information obtained during the job analysis. It has many practical uses. So far as recruitment is concerned, it will help you to decide upon the exact skills, knowledge and experience needed to do the job well. It can also provide the facts required for job advertisements and influence the structure and contents of application forms. Then it can be sent to job applicants thus enabling them to assess whether this is the type of work they want to do. If not, it will save you the time and expense involved in dealing with their applications and possibly interviewing them.
When pre-screening applicants, you can compare previous work experience referred to in application forms, letters and curricula vitae with those tasks that make up this particular job. During interviews, you will find it useful to refer to when you have to talk or answer questions about the job. Tests, especially those that place candidates in simulated work situations, can also be developed from a job description.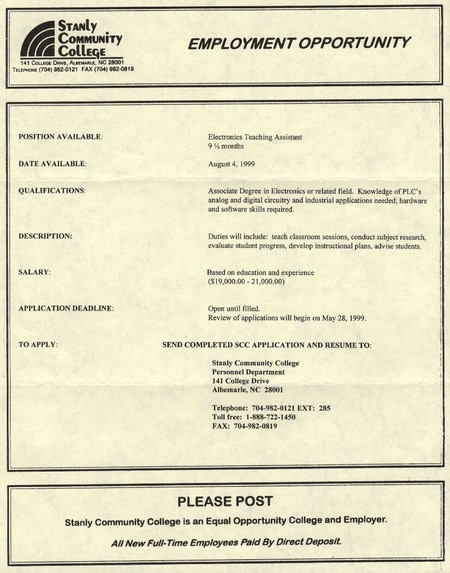 Following recruitment, the job description may be used throughout induction, training, appraisal, grievance and disciplinary procedures to highlight and compare the employee's work with what he is expected to do. It also plays a key role in job evaluation, allowing you to compare jobs with each other to set (or upgrade) pay structures within the organization.
The layout and style of a job description vary from one company to another. There are very few universal guidelines that must be followed except that it ought to contain all the relevant facts about the job (so that its full flavour is conveyed to everyone), be no more than two sides long (if it's concise, it is more likely to be read and absorbed), be totally accurate (to avoid subsequent disputes about what's involved), and be easy to understand (you, your colleagues and applicants need to know what it all means).
Draft your job description around these headings:
The job title
Responsible to . . .
Responsible for . . .
Purpose
Duties
Responsibilities
Signature and date
The job title
Keep this short and simple. Avoid vague, in-house or technical titles. If a job description is used as the basis for job advertisements, as it should be, a potentially confusing or misleading job title may dis­suade ideal applicants from applying. It could further encourage totally unsuitable applicants to apply, thus wasting your time and resources.
Responsible to
The job title(s) of the employee's immediate superior(s) needs to be stated here. This too ought to be plain and down to earth. Do not put actual names since they may change jobs in the near future, automatically outdating the job description.
Responsible for
If appropriate, the job titles of the employee's subordinates should be listed under this heading. Again, they must be self-explanatory and names should be avoided.
Purpose
The overall objectives of the job have to be given. Briefly summarize the key role that the employee is expected to play within the department and company. Ask the employee's immediate superior and your colleagues for their opinions if necessary.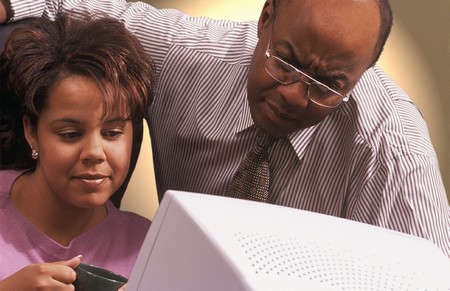 Duties
All the main duties uncovered during the job analysis should be outlined as this point. Don't include every conceivable task, though. A lengthy list can be discouraging for people who are thinking of applying for the job. Use everyday phrases when describing duties. Colleagues who are unfamiliar with the job may have to explain what it involves, perhaps over the telephone or to an applicant calling in 'on spec'. They – and applicants – might not understand jargon or slang expressions.
Responsibilities
Refer to the employee's main responsibilities at this stage. Once more, stick to the key ones and use suitable language. It is also sensible to add a 'catch-all' phrase at the end such as 'To assist with any other tasks as and when necessary' or 'To perform other duties as reason­ably required'. This effectively draws in all those odd duties and responsibilities (too minor and infrequent to list) which you would expect the employee to carry out. Adding this phrase, and perhaps referring to it at an interview, can help to avoid arguments about the employee's role after starting work.
Signature and date
Finally, sign and date the job description. Be prepared to check and update it regularly if it is to be continually useful before and after recruitment. Have a look at it whenever you assess the job holder.
Filed Under: Work & Careers
About the Author: Vanessa Page works a career counselor in one of the leading firms in Los Angeles. She is also a blogger and gives tips on how people can tackle their work and career issues. She has 8 years of experience in this field.
Comments (0)