By Vanessa Page on Sep 15, 2009 with Comments 0
---
Cover Letter is a letter that introduces you to the person who is reading the letter. You usually have to write out a cover letter when you send in your resume. This letter is attached to the resume and gives a brief idea on what can be expected in the resume. Here are some important tips.
Procedure:
A Cover Letter should be written in the right format. Here is a look at the typical format for a Cover Letter:
Your Address (format to be followed is – Name, Address, City, State, Zip Code,
Phone Number and Email Address)
Employer's Address format to be followed is – Name, Address, City, State, Zip Code,
Phone Number and Email Address)
Addressing the Employer as Dear Mr./Ms. Last Name
Body of the Letter
First Paragraph
Middle Paragraph
Last Paragraph
Closing Lines
Signature
With the format ready, you should decide what content you wish to put into the letter. This is the important part because the way in which you write your letter is the point that is going to motivate the reader or the prospective employer to look further into your resume. Here is a look at some guidelines for writing content in the Cover Letter:
Your body paragraph must be written in a crisp writing style. This is important to convey just the right information about yourself and to keep reader interest and make them want to check out your resume.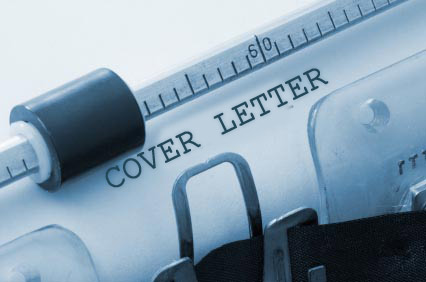 Start out by stating that you know the company and understand the job requirements. Using this point bring out how well qualified you are for the job.
The goal of writing a Cover Letter is not just to introduce yourself as an good applicant, but to bring out your strength and abilities in the best possible way, in the well-thought out sentences.
Seamlessly bring out your past working experiences as you bring out your experiences and qualifications. If you are a student, you cannot state any prior working experiences, so you have to bring out your accomplishments in your classroom or in sports or in any voluntary work that you have undertaken.
Double check grammar and spelling so that there are no mistakes in the letter. This is important to impress your prospective employer. A badly worded letter and a letter with grammatical errors can make the reader set aside your resume, even if you do have all the necessary qualifications for the job. Finally sign the letter and attached it to your resume.
Filed Under: Work & Careers
About the Author: Vanessa Page works a career counselor in one of the leading firms in Los Angeles. She is also a blogger and gives tips on how people can tackle their work and career issues. She has 8 years of experience in this field.
Comments (0)