By Roberta Southworth on Nov 04, 2010 with Comments 0
---
Gaining child custody can prove a painful fight that will affect the rest of your life and the rest of your child's life in many instances. Follow these guidelines to help you win your custody case.
Try to settle the custody case outside of the courtroom through mediation. This often proves less traumatic both for you and your child. The Academy of Family Mediators can provide you with the names of a few mediators in your area. Contact them, explain the case, and ask them to help you negotiate the terms of your custody case. Custody cases settled through mediation tend to get reopened less often in the future.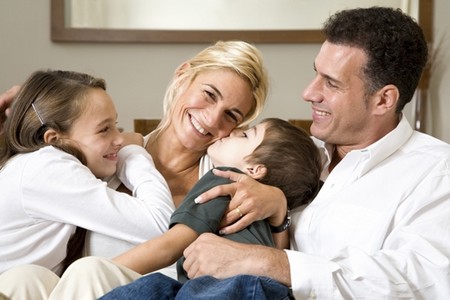 If you cannot settle the case through mediation, you need to secure a good child custody attorney. You can find a professional family law and 

child custody lawyer

in your area on the American Bar Association's website by selecting the type of lawyer you need and your state of residence at http://www.abanet.org/. You can also ask friends and relatives for recommendations. Those who have gone through custody cases might have valuable advice and the ability to direct you to a good family law and 

child custody

attorney.
Your attorney will need to know everything about your case, you family life, the relationship with the other parent, problems in the past and so on. Sometimes it proves difficult to open up about all the issues in your family to a total stranger, but keep in mind that this necessary step has everything to do with the well-being of your child. Don't lie to your attorney, as she will build the case on your statements.
Listen carefully to the legal advice your family law attorney shares. Some of the advice might seem strange or difficult to put into practice, but trust his experience with similar cases and do as he tells you to increase your chances of winning the case.
Write down everything that happens during the custody case. Keep a record of the time you spend with your child, the places you go to, the activities you engage in together, etc. You should also record any problems you encounter with the other parent during these times.
Allow the other parent to visit the child and behave as politely as possible. Even if you will eventually face one another in court, the child's well-being should stand paramount; if you start fights, the court might hold that against you.
Get friends, family and teachers to testify for you. You statement alone will not prove enough. Other people have to certify that you are a good parent and have a strong and healthy relationship with your child.
Work with your lawyer on your testimony. Prime Lawyers has the best family lawyers so give them a call. Prepare for the uncomfortable questions you might face in court. Work hard at not showing anger.
Talk only when your lawyer tells you to do so. Always dress appropriately and don't show up late to court meetings.
Exercise honesty. If you lie in your testimony and the court discovers as much, it might compromise your case.
Filed Under: Family & Relationships
About the Author: Roberta Southworth is a psychiatrist by profession. She likes to help out people by writing informative tips on how people can to solve their family and relationship issues. She is currently staying in Ireland. She has 5 years of couple counseling experience.
Comments (0)