By Andrew Reinert on Jul 02, 2010 with Comments 0
---
Tips from a general dentist can be to regularly floss and brush which will prevent and reduce any possible stains. Brush at least 2 times a day and floss at least once.
Step two is two try out some whitening tooth pastes. Although most are really heavily advertised on television services and the internet, they will usually only partially whiten your teeth and will not provide you with a full remedy. When choosing your tooth paste, make sure that it has an American Dental Association (also known as ADA) seal of authenticity and is one of the few clinically tested types of toothpaste that has been proven to actually whiten your teeth effectively, to learn more from a local dentist about this cosmetic teeth whitening products just visit this page. Most of the whitening toothpastes on the market have never undergone any form of a clinical test and some whitening toothpastes which are too abrasive to your teeth can actually make your teeth extremely sensitive and in some cases can actually damage your teeth.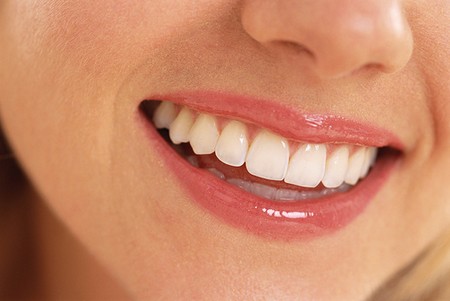 Step 3 is sometimes very expensive, although the cost is worth it. Regular professional dental cleaning will normally remove most of your tobacco and food stains. Obviously, no matter how much cleaning you get, you will never remove stains caused by tetracycline or some sort of systemic disease as these stains are actually on the inside of your tooth. If you are in this position you are going to have to seek medical help, as much more aggressive procedures are involved in removing these types of stain.
You should consider bleaching your teeth. Now there are two separate options that you can select here. They are known as "at-home" and "in-office" treatments and are vastly different. To get an in-office treatment you will have to visit a dentist who will put an industrial bleaching agent onto your teeth and then flash light onto it periodically to activate the bleaching solution. Normally each treatment will last anywhere from 30 minutes up to a whole hour. However, the procedure is made up of multiple treatments and so you will require several treatments. For an at-home (or in-home, depending on who you talk to) you will have to wear what looks like a mouth-guard filled with bleaching gel for somewhere around 2 hours per day for one to two weeks, depending on how strong the stains on your teeth are. You can also get teeth whitening kits today.
Finally, you may want to consider buying veneers, which are shells that bond to the teeth using resins, visit this page to learn more. This option will require a professional for the removal of some of your tooth structure and is the most expensive and the most invasive of all treatments. Your dental veneers and teeth correction is a related subject to teeth whitening and your pearly smile.
Your smile is important. It's one of the first things you notice when you meet someone. A whiter, brighter smile is beautiful – it can help you feel better about yourself and make a memorable impression. Just see this site if you want to know an expert dentist that can help you brighten your teeth.
Filed Under: Health & Personal Care
About the Author: Andrew Reinert is a health care professional who loves to share different tips on health and personal care. He is a regular contributor to MegaHowTo and lives in Canada.
Comments (0)