By Arthur Kunkle on Apr 01, 2010 with Comments 0
---
The perennial wallflower comes from the eastern Mediterranean and grows wild on old walls and rocks. The wildflower is yellow, hut culti­vated for its rustic beauty and sweet smell the flowers range from orange to red and purple.
The name Cheiranthus comes from the Greek words meaning hand and flowers, as bouquets of wallflowers were carried by the Ancient Greeks during festivals and feasts. In the language of flowers, the wallflower is linked more to affairs of the heart. It means 'fidelity in adversity' or 'always true'. A medieval knight who wore a sprig of wallflower was avowing constancy to his lady.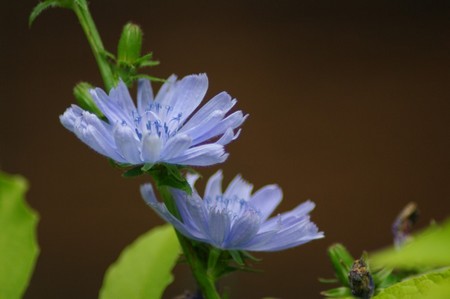 Herbal remedy
The wallflower has been used since antiquity, but is not recommended for home use. Culpeper said it was ruled by the moon, which relates to its use in regulating the female menstrual cycle. Rudolph Steiner said it was considered a female remedy, promoting the menses and childbirth. It has been used as a popular reme­dy for liver and heart problems, and for kidney stones and gravel. Steiner commented that cardiac glycosides, which wallflower seeds contain, are found in plants which tight to establish their own rhythm between inhibiting and accelerating tendencies. Certainly the wallflower blossoms in harsh conditions, which perhaps connects to the old meaning of 'fidelity in adversity'.
Homeopathic remedy
Cheiranthus is specifically used for problems when cutting wisdom teeth, such as nasal congestion, and deafness with an ear discharge.
The flower essence
Wallflower is used to increase confidence, and to enhance the ability to recognize beauty in the essential self. It is particularly useful for those who compare themselves with others, whether in looks, achievements, accomplishments, career, finance or possessions, and feel under pressure to be different or to achieve more because of lack of self-worth.
Chicory
The flowers of chicory open at 7 o'clock in the morning and close precisely at midday and so were used by country folk as a guide to the time. Chicory root is best known as a substitute for or addi­tion to coffee; it helps counteract the stimulating effect of caffeine. The Ancient Egyptians and Greeks called it 'liver's friend' as it makes a good medicine for the liver and gall-bladder. The young leaves were cooked or eaten as salad, and con­sidered a health food by the Greeks. The seeds have been used in love potions.
Herbal remedy
Chicory has a bit­ter root and leaves which increase the appetite and promote digestion and absorption, enhancing liver and gall-bladder function. As a diuretic chicory treats fluid retention and also helps eliminate toxins via the kidneys; by increasing excretion of uric acid it makes a good remedy for rheumatism and gout. It is also helpful to diabetics as it reduces blood sugar. Research shows it has antibacterial effects and may be useful for heart problems.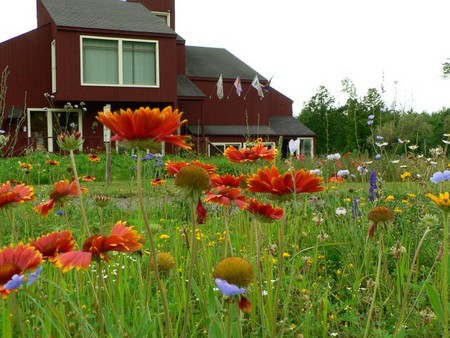 Homeopathic remedy
Cichorium is used for sluggish digestion, and heaviness in the stomach with a general disinclination ro physical or mental exertion. It is prescribed for over-relaxed bowels, leading to constipation and headaches.
The flower essence
The Bach Flower Remedy chicory is for peo­ple who are possessive, domineer­ing, excessively interfering and manipulative. Very demanding, they require a lot of support from those around them, needing love, sympa­thy and a great deal of attention. If this is not available they may lapse into self-pity and use emotional blackmail or illness to obtain the attention they need. Behind this overbearing personality is an inse­cure person who fears being alone, or losing friends, family or posses­sions. Easily feeling slighted or hurt, they are over-concerned with what other people owe them. Chicory helps to create a more secure feel­ing in yourself, so that you are-more able to give love unselfishly.
Filed Under: Uncategorized
About the Author: Greenery always attracts Arthur Kunkle. He has a big garden where he plants many fruits and vegetables. His passion for gardening motivates him to write and share different tips on gardening.
Comments (0)