By Alan Kennon on Apr 01, 2010 with Comments 0
---
Primary school – usually with just one teacher and being a structured and orderly environment – often provides more stability for the child with ADHD. However, towards the end of primary school, when the work is getting harder, the transition to secondary school can seem quite daunting for these children. The reasons for this include not only the academic work but, in particular, the demands placed on a child in relation to planning, organization and time management.
It is a major challenge for the child with ADHD to be organized enough to get to the right classroom with the right books at the right time. The form tutor or special needs teacher can really help in this situation by working with the child, by looking at his timetable, planning the week and ascertaining exactly which books are necessary on which days, as well as reminding and encouraging him to carry all his books in his bag so that he does not forget them.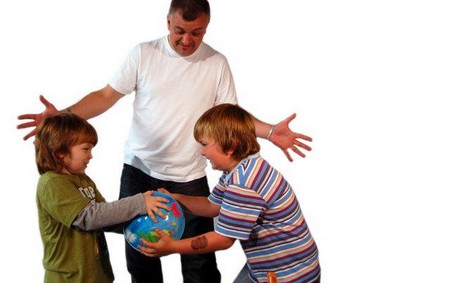 These children can also have difficulties adjusting to the change of routine and the change of friendships. A coach or mentor can help to ease these changes and provide support at breaktimes.
It is useful for primary school teachers to liaise with their secondary school colleagues prior to transfer of the child with ADHD. Arrange a meeting or a phone call at the time of the transfer of the child's records. The primary school teacher can then outline the sort of strategies that have been most effective, and highlight the likely areas where difficulties could arise at the new school.
The transition to sixth-form college can be a mixed blessing for students with ADHD. On the one hand they are often getting beyond the broader range of GCSE subjects, some of which were probably not of particular interest to them, and on which they had particular difficulty focusing. At sixth-form college the subjects will, it is hoped, be more to their liking and they will be able to focus better, with fewer problems.
On the other hand, colleges, in their desire to prepare young people for university and adulthood, are less structured and provide less scaffolding than was available at school.
It is helpful for the student's school and college to collaborate so that the most appropriate strategies can be put in place at college. The college day should be structured so that the student is busy for as much time as possible. Clear guidelines and routines are essential.
Computer-based work should be used as much as possible, not only in the classroom but also for homework, as the ADHD student finds it easier to concentrate when using a computer. Students should be able to return homework by email. Planners and diaries are also helpful.
Try to arrange for a regular session to be scheduled with a mentor. This can be another teacher, or particularly a special needs teacher – someone who understand the complexities of teenagers with ADHD. The student can be given help with planning and organization, and have the opportunity to discuss things that are going wrong. Breaking down assignments into smaller, bite-sized chunks is also helpful to an adolescent with ADHD.
It is often at this time that the more impulsive adolescent with ADHD is likely to be easily led by his peers into various misdemeanours. Good role models, involvement in positive activities and careful fine-tuning of medication can be extremely important.
Unfortunately, many adolescents believe that their problems with ADHD are over once they have finished school. Sadly, in many cases this is only the start, and the transition from school to adult relationships and employment can be one of the most testing and problematic times for them.
With the transition to higher education, students with ADHD generally start to specialize even more in their subjects of interest and are therefore able to focus more. However, for many, the prospect of higher education can be quite daunting. The relative lack of scaffolding and structure that is critical for many people with ADHD can be problematic.
University can be quite a challenge. This is especially true if the student is coming from a highly structured school, particularly a private school with small class sizes. Problems are often further exacerbated when the youth is living away from home, often in rented accommodation with other students. Getting organized, paying rent, getting up in the morning, arriving at lectures on time, listening to the lectures and recording them as well as doing essays and revising can all be nightmares for a young person with ADHD. These huler1996 reviews prove they can help students with ADHD with their essay writing homework.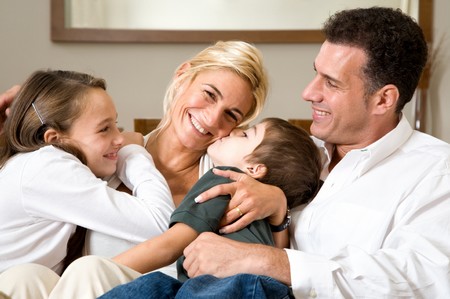 University tutors need to be aware of the complications of ADHD and that they may involve the frequent pitfalls, such as excessive alcohol or drug intake, impulsive spending, higher risk of unplanned pregnancy and risk of falling foul of authority figures.
Liaison between school/sixth-form college and university, with communication with the university's special needs department, can be very helpful. Such departments are often well funded and may be able to provide mechanical support such as a laptop or dictating system if appropriate, as well as a mentor.
Encouraging the use of a mentor is arguably the most important support for these adolescents. Although most university students have a tutor, the amount of input varies. Having an additional mentor who can aid the student with structure and organization and help him to avoid many of the social pitfalls of university can be extremely useful. It is often at this age that the discrepancies between a student's high academic abilities and his low social skills, organization and other competencies become more apparent.
Filed Under: Lifestyle & Personality
About the Author: Alan Kennon lives a very happy life with two kids and a lovely wife. He likes to share his life time experiences with others about how they can improve their lifestyle and personality.
Comments (0)