By Justin Belden on Oct 02, 2010 with Comments 0
---
Technology is quickly advancing. Every program and operating system sounds as good as the previous and it is hard to keep track of what is what at times. There are so many operating systems to choose from. It used to be impossible to try out a few operating systems on one computer. Now, it isn't. Virtual PC allows the user to try out several operating systems with out permanent effects. You can do this using one computer. Here is how you can use Microsoft Virtual PC. Read on for more information. Then you can also use a different business address if you would like (which is good for privacy) and to do this we have used a virtual office in Birmingham which has been great so check that out if you'd like an impressive Birmingham address for your business.
Necessary Items:
Operating system CDs
Computer
Internet Access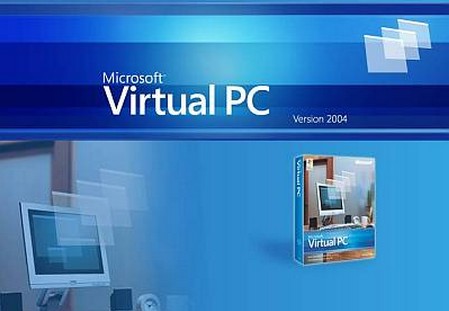 Instructions:
Step 1
Go to the Microsoft Virtual PC website. Download the application. This is at no cost to you. You must meet the requirements in order to run the program. They are evident on the site. Look at the system requirements before you proceed using Microsoft Virtual PC, you can make quite a few virtual computers on your current computer. You can now use the programs and get an idea of how they will work with your system.
Step 2
You will be prompted along after you have installed the Microsoft Virtual PC program.  You will have the option of creating a new virtual computer right from the start. If you don't receive this prompt, then choose new and begin. After this is done, you will have a virtual PC that you can install new operating systems on or you can try out software.
Step 3
Name your new virtual PC. If you are going to have more than one this is helpful. There is an option to switch between virtual PCs. You must have enough computer memory to do more than one virtual PC. If your memory runs out or gets too low you won't be able to run this program.
Step 4
You can decide the memory your virtual PCs will have. You should not use memory space more than what you actually have on your current computer. Be careful not to overload your current computer. You don't want to cause it to crash.
Step 5
Choose where your hard drive will be for the virtual PCs. If you don't it will go to a default place. This is ok for most users. Choose the option labeled" A New Virtual Hard Disk". If you break up 1 gig of space, this is plenty.
Step 6
Finish by following the prompts of the wizard. Your new virtual PC will have an icon all its own. You can access it with state and then put in operating system installation CD. After this step is complete, restart the virtual PC.
Filed Under: Computers & Technology
About the Author: Justin Belden is a freelance web & graphic designer with over 15 years' experience. He is also an Avid member of the Design/Development community and a Serial Blogger who loves to help people by sharing interesting and informative tips and trick related to computer and technology.
Comments (0)