By Justin Belden on Jun 11, 2010 with Comments 0
---
All of us prefer watching movies in big screen; this applies equally well even when it comes to the usage of computers. Will we tell no if there is a chance to use large screened TVs as monitors? Definitely not. All of us prefer the best so it's natural that we start using TVs.
When it comes to watching movies in system, playing games, doing animation works etc… it will be better if we get a large scale image of the application which will increase the visual capacity often. It will definitely have a different effect on us when compared with the effect it has on small screens.
Nowadays we prefer watching movies online either by downloading it or watching it live online. So it would be better switching to TVs as monitors. But there are few complications involved in it. We must check for the compatibility issues and configurations. The points to be considered in using this alternative are: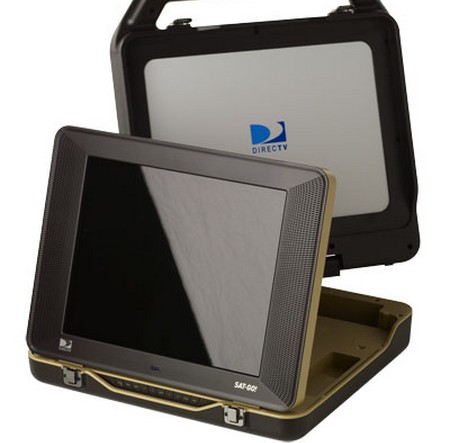 Check the input socket on your TV: We often find 3 types of sockets more common in televisions. The coaxial cable used is the line from your cable connection, RCA composite, video connector  are the lines which are common to all TVs. Very recently additions have been included for VGA, DVI etc..
Check the system's output: Computer manufacturers now have started giving provisions for sockets which will help in connection TV to the computer. S-video is very famous now and it is found in almost all the new systems manufactured today. S-video cables are available all throughout the market to help in this connection.
Find suitable adapters to connect: Adapters are sources which help in connecting the TV and the system. Proper adapters should be purchased or else there may be problems with loose connections, data transmission, and heat dissipation problems. To overcome such problems we must buy suitable adapters. Adapters are available in various price ranges depending on the brands. The adapters vary according to the TV brand. They have to be compatible with the system output. So a suitable adapter is necessary.
Once all the necessary things are fulfilled the system will be ready to produce the output into larger screen Therefore the system gets even more attractive in its looks and keep us moved. Thus an idiot box can be converted into a useful and informative one by its suitable usage. With this as beginning even more technical advantages can be added for benefits.
Filed Under: Computers & Technology
About the Author: Justin Belden is a freelance web & graphic designer with over 15 years' experience. He is also an Avid member of the Design/Development community and a Serial Blogger who loves to help people by sharing interesting and informative tips and trick related to computer and technology.
Comments (0)