By Andrew Reinert on Jun 11, 2010 with Comments 0
---
If you got brown eyes, you surely have a set of completely charming and magical eyes. However, if while applying make-up, you forget or ignore your pair of sexy brown eyes, you definitely do not look that stunning. This is because on closely observing your brown eyes, you will realize that they can spark out life and reflect many colors. So you will need some guidelines on how you can intensify your brown eyes with make-up so that your eyes can do rest of the wonderful works. After finishing the article, you can find more tips at https://mylashbomb.com/.
Procedure:
1. Choose the correct eye shadow. You have got to accept if you are such a person who applies the first visible eye shadow in a hurry that what you are doing is wrong. Going in for the perfect eye shadow shade for brown eyes is probably one of the most important decisions you have to take, learn more here.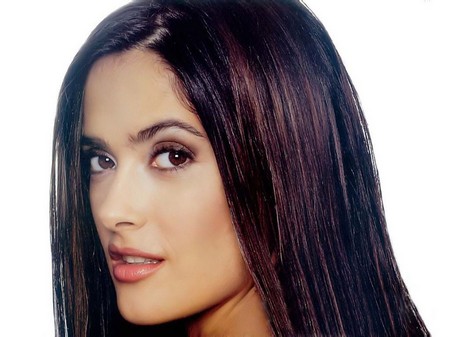 Try to use shades like metallic bronze or even rich gold for these really intensify your eyes. Even some shades of green may be just the perfect pick. You may use any of these shades to add to the depth and intensity of brown eyes.
If you really want to add glamour to your eyes and make them captivating, make use of more than one shade. Make sure that one shade is lighter in comparison to others. The purpose of a highlighter will be served by the lighter shade. Apply you eye shadow very evenly on the surface of the lids and the creases.
Determine the tones that underlie your brown eyes. Stand in front of any mirror and look straight. Make sure the room is finely lit. Notice if your eyes are underlain with tones of yellow or of red. If your eyes have a yellow undertone, choose purple or even plum. For red undertones, green shades will be more preferable. The combinations here are in contrast to their tones. This will give the special intensifying effect to your brown eyes.
Select the most suitable liner as well as mascara. The color of the chosen liner should be similar to your eyes' undertone. At the same time, your mascara shade should be in sync with your skin color. If your skin is dark, go in for black or some dark shade of brown. Don't forget to layer up your mascara as well as curl your lashes and get popular permanent lash extensions or some Lash Fills for that dazzling effect on your brown eyes.
Go in for the perfectly suited dress. What you plan to wear is something that is determined by the shade of your hair. It may also depend to some extent on the undertone of your skin. If the tones are greenish, go in for a warm shade like brown, but if the tone is blue, select a cool shade like white. In case of an important or formal occasion, pay a visit to any fabric store as well. You can hold various shades of fabrics against yourself in front if any mirror to know which suits you and intensifies your brown eyes the best.
After the dress and the make-up, do not forget the accessories for these give you a personal touch. Gold earrings can be a good pick. Gold is a very subtle metal shade that will undoubtedly give life and intensity to your brown eyes.
Filed Under: Health & Personal Care
About the Author: Andrew Reinert is a health care professional who loves to share different tips on health and personal care. He is a regular contributor to MegaHowTo and lives in Canada.
Comments (0)