By Arthur Kunkle on Oct 02, 2010 with Comments 0
---
Gardening is a popular hobby. There are ways to say money and cut costs and time significantly. One of the se ways is to find and purchase a soaker hose with a Layflat Hose Coupler.
The soaker hose leaks water and vital h20 directly to your plant's root system.  The leaves of your plants will remain dry. When using a sprinkler system, water can be wasted and runoff or either evaporates. Watering your flowers of garden by hand is very time consuming and other forms of irrigation are very expensive. Using a soaker hoses can mean better use of water, lower water bills and less effort when it comes to watering. Here is how to use a soaker hoses when you are gardening. Read on for more information.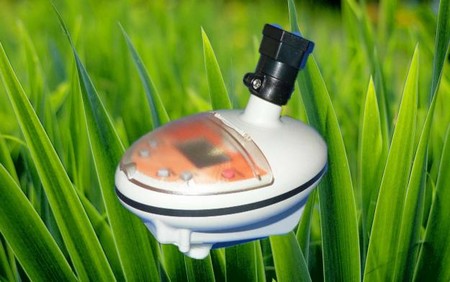 Necessary Items:
Landscape Pins (shaped like a U)
Soaker Hose
Instructions
Step 1
Soaker hoses are generally comprised of rubber that has been recycled. Hoses that are shorter than 50 feet work better than those that measure longer. Longer hoses have a tendency to distribute water unevenly. Soaker hoses should be flat when in use.
Step 2
Put your soaker hoses on the soil and not underneath the dirt. You have the option of positioning the hose straight using pens, or wind them through the flower bed. Whatever the choice, position the hoses 18 inches apart to make sure water is distributed evenly. The hoses need to be a few inches from the plants.
Step 3
These hoses packaged coiled.  At first,  the hose curls back into the position they were packaged in. Use the pins to secure them in place approximately every 24 inches.
Step 4
Use mulch to cover the hoses. The mulch also helps to keep the moisture. It also prevents weeds.
Step 5
When you are watering your plants allow the water to seep into the ground 8 to 12 inches. Determine the best length of time to allow your hose to run. Start with 30 minutes. Then look and see how far the water soaked in the ground. Adjust as needed.
Suggestions & Ideas
If your water source is farther from the garden than the length of the soaker hose, use the regular hose as an extension.
Use a pressure regulator when you use a soaker hose. Ideally the pressure should be 10-15 psi.
If dry spots are in your flower bed, this may be a sign that the hose is clogged. Flush with water.
When the weather is cold, clean your hose outside and inside. Store it indoors. This will keep the hose in good shape for the next summer.
Filed Under: General How To's
About the Author: Greenery always attracts Arthur Kunkle. He has a big garden where he plants many fruits and vegetables. His passion for gardening motivates him to write and share different tips on gardening.
Comments (0)