By Fred Goodson on Mar 30, 2010 with Comments 0
---
Holistic healthcare is often considered to be a modern-day phenomenon but, in fact, it has been used successfully on both humans and animals in the East for thousands of years. Our recent dependence on chemical medicines during the last century has contributed to making the re-emergence of alternative cures so extraordinary to us. Today, although still treated with suspicion by some vets, holistic practices are considered to be helpful in solving negative character traits and physical injuries in horses. Even if you are considering using holistic healthcare, professional veterinary advice should still be sought.
Horses respond well to holistic cures; indeed, a horse living in the wild will actively seek out certain plants and herbs with antiseptic properties or for pain relief. The domesticated horse, however, lives in a reduced acreage and relies solely on its owner for feed, nutrition and healthcare.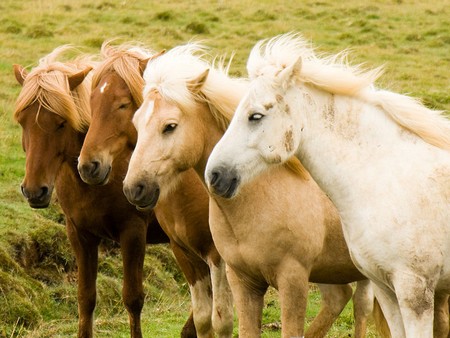 As equestrian feed companies become more sophisticated, they are developing many good herbal remedies for horses, such as nettle and celery seeds to soothe stiff joints, and raspberry leaf and St. John's wort to balance mares' hormones during the breeding season. All of these and more, such as arnica gel for lumps and bruises or tea tree oil as a natural antiseptic for cuts, are highly effective and popular among modern horse owners.
Magnotherapy is now well regarded in the equestrian world. It consists of a force field of magnets that trigger electrical impulses and directly affect the flow of blood around the body. Magnets are applied to targeted areas such as the lower leg to increase blood supply and speed up the recovery time. A further positive side-effect is the soporific effect of the magnets, which can help to calm and relax tense horses at competitions or when traveling.
The use of acupuncture in the Western world is now very widespread, especially in the United States, where racehorses are commonly treated to help them achieve optimum performance. The benefits of acupuncture can go far beyond simple pain relief and it is generally accepted as a cure for reproductive and hormonal problems in mares, chronic lameness, neurological problems and good for generally providing comfort and balance for the horse to give it a more relaxed outlook.
Filed Under: Pets & Animals
About the Author: Fred Goodson has a passion for pets and animals. He has 4 dogs and is planning to have another one. He is also a blogger who writes about pets and animals. Currently, he is living in New Jersey.
Comments (0)