By Alan Kennon on Oct 07, 2010 with Comments 0
---
Women everywhere are looking for ways to maintain and improve the overall health of their hair. A great way to do this is to reduce the use of heating styling tools like flat irons and curlers. But, just because you're minimizing the use of these items doesn't mean you have to compromise your personal style. You can achieve some of the same great looks by using hair rollers. The Velcro hair rollers maximize volume and help to eliminate annoying frizz. They are not hard on the hair and can be used frequently without the risk of heat damage. Here is how you can use hair rollers. Read on for more information.
Increase Volume:
Step 1
Make sure the hair is completely dry before using the Velcro hair rollers. Dampen the hair with mousse or a spray that boosts the hair volume.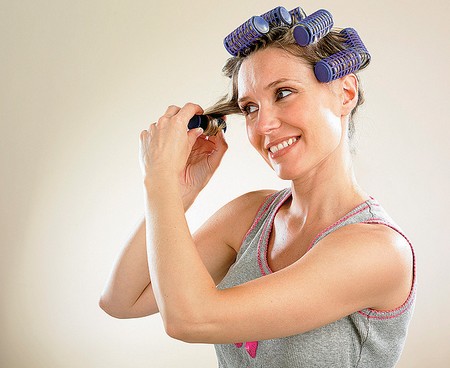 Step 2
Part the hair into even sections. Roll the hair gently onto the hair roller. Move straight up holding the roller firm. Use a clip to hold it in place.
Step 3
Use a blow dryer to set the hair. Put it on medium heat and warm the hair for about 5 minutes.
Step 4
Remove the Velcro roller, gently.
Step 5
Use your fingers or a large comb to separate and style your new curls.
Make Curls:
Step 1
Make sure the hair is dried all the way through. Mist the hair with hair spray.
Step 2
Take each section of dampened hair and roll it with the Velcro roller. Secure it with a hairpin or duck clip.
Step 3
Allow your hair to cool after the 5-minute blow dry. Wait at least 20 minutes for the heat to subside. Then, remove the hair roller from the hair gently and carefully. Do not tangle the hair.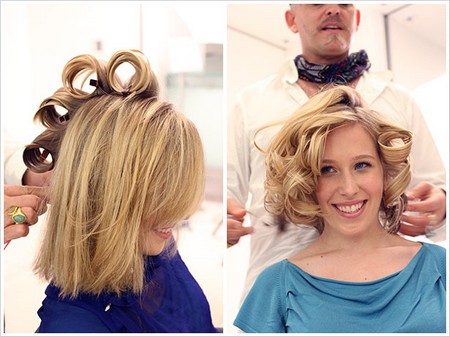 Step 4
Rub some cream or hair grease onto the hair. Do not overdo it. Use your hands and a comb to create definition in your style.
Frizz Control:
Step 1
Use a blow dryer to dry the hair after applying styling spray or creme.
Step 2
Part the hair into section and apply the rollers. Wind them close and firm to the scalp. Spray each girl with an anti-frizz product.
Step 3
Blow dry the hair to make sure it is dry from the spray. Do this for 5 minutes.
Step 4
Allow the rollers to set the hair for approximately 20 minutes. Remove the rollers after your time is up. Use a small toothed comes to take of the frizz and style.
Step 5
Comb the curls, gently. Style your hair as you usually would. Spray lightly with a holding spray.
Filed Under: Lifestyle & Personality
About the Author: Alan Kennon lives a very happy life with two kids and a lovely wife. He likes to share his life time experiences with others about how they can improve their lifestyle and personality.
Comments (0)