By Justin Belden on Oct 09, 2010 with Comments 0
---
Facebook is a social networking site made for you to connect friends, family, and business associates at anytime. It is operated and privately owned by Facebook, Inc., with several million users. It allows you to add people as friends and even you can use it as a business networking. You will able to search for friends and contacts by e-mail address, school, university, or by simply typing in a name or location.
When you got friends, Facebook allows you to view all of each other's profiles including contact details and you can send messages, share news, videos, and other files with them. When you sharing the files, you can make comments about the shared item that their friends will see.  Also it allows you to update your profile regularly, and it notifies your updates to your friends also. In addition, you can connect to the networks controlled by offices, school, or college and there is an unlimited sum of storeroom existing for Facebook's photograph distribution capabilities.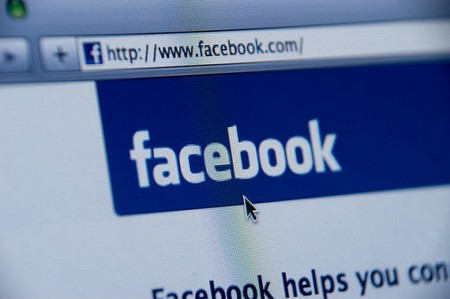 Here there are few instructions that help you to know how to use Facebook effectively:
To use Facebook, you want to a member of it. So, firstly go to the Facebook homepage and create an account. To do this, you must enter your personal details like your name, email address and password, date of birth, select your gender and finally click on the button "signup". Once you have created an account, Facebook send you a registration verification email to your email address.
Then you can log into the Facebook using your email address and password. Go to the homepage and choose "edit my profile" option to include your personal, contact and educational information, click on the "upload profile picture" if you wish to use your picture in your profile and finally click on the button "save changes" to save the details.
Begin to add your friends; family members, colleagues or business associates to your profile by sending the "friend requests" to them. Facebook provides a lot of applications such as movies, shopping, websites, TV shows, etc., and you can download and become fans of the favorite applications of yours.
If you want to compose and send a message to your friend, select "compose new message" from the inbox menu. Write the message with subject, select the person to whom you want to send message and click on the button "send". The option "view message" from the inbox menu helps to read messages sent to you.
The Photo tab contains photo albums where you can store and show your pictures to your friends with the proper privacy settings. Sometimes you may want to direct a few website links needed for your business or other purposes for this, Facebook can facilitates you to add some links required for you in your profile. Finally, click on the "log out" option to come out from the Facebook.
Further Readings:
Filed Under: Computers & Technology
About the Author: Justin Belden is a freelance web & graphic designer with over 15 years' experience. He is also an Avid member of the Design/Development community and a Serial Blogger who loves to help people by sharing interesting and informative tips and trick related to computer and technology.
Comments (0)