By Alan Kennon on Aug 11, 2010 with Comments 0
---
All women are constantly searching for ways to improve the condition of their hair and promote growth and well being. African American women are no exception. They often wear braids to help protect their hair from the damaging effects of everyday heat and styling. During the summer, this hairstyle is extremely popular. It gives added convenience and easy styling for women on the go. When your hair gets a rest from excessive heat and styling, the hair is not as prone to breakage. This can help retain some of the growth that is happening on a month to month basis. Here is how to use braids to grow African American hair. Read more. You can also get quality hair extensions from HairGets.
Procedure:
You have several braided styles to choose from. You may choose to braid your hair in single box braids, or corn rows. You have the option of using Human hair extensions or braiding your natural hair. Micro braids are a popular option as well. However, great care should be taken when putting micro braids in and removing them. Care must be taken not to place too much strain and tension on the hair. When removing the braids care must be made not to pull the hair out.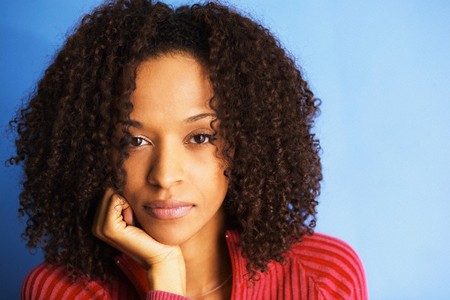 Use a moisturizing spray to retain the moisture in your tresses. You may choose a light oil sheen that will help eliminate the cause of breakage like over dry hair. You should moisturize the scalp every other day minimally. Increase this according to how dry your hair can be. You can use a spray bottle with water an oil everyday. Lightly mist your hair to prevent the hair from drying out.
Take good care of your scalp. You should make sure the scalp stays clean by washing your hair every two weeks once the braids are in. Be gentle with you scalp. Massage the shampoo onto the scalp and rinse the shampoo out completely.
Try to choose styles that don't require you to style the hair much. The least manipulation the better. Simple hairstyles are best when trying to grow your hair out. You can let your hair hang naturally, or place it in a ponytail. When pulling hair back into buns or ponytails be careful of how much tension you place on the hair itself. You do not want to ponytail to be too tight.
Allow your low maintenance braids to stay in for up to one month's time. This will give the hair ample time to rest. The more time he hair has without stress, the more growth and retention you should be able to notice.
Filed Under: Lifestyle & Personality
About the Author: Alan Kennon lives a very happy life with two kids and a lovely wife. He likes to share his life time experiences with others about how they can improve their lifestyle and personality.
Comments (0)