By Justin Belden on Jul 30, 2010 with Comments 0
---
A flash drive consists of a flash memory data storage device integrated with a Universal Serial Bus (USB) 1.1 or 2.0 interface. USB flash drives are typically removable and rewritable, and physically much smaller than a floppy disk. Storage capacities in 2010 can be as large as 256 GB. They are smaller, faster, have thousands of times more capacity, and are more durable and reliable because of their lack of moving parts. The following steps help us in storing data in a flash drive.
Determine the exact amount of data storage needed. You can find this by right-clicking on "My Computer" and clicking the "Properties" button. It will show you the exact RAM size. This will help you determine the size of the flash drive you should use.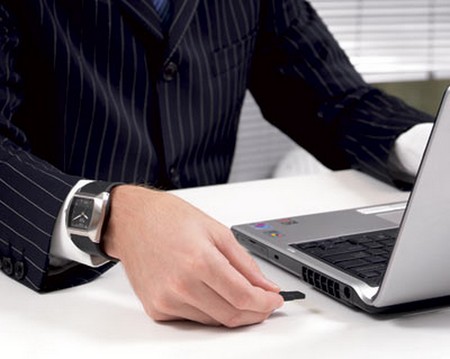 Note that a majority of flash drives are plug-n-play on the latest PC operating systems. Plug the flash drive in the USB port of your CPU. Wait until the system detects the drive. Go to "My Computer." Locate the flash drive icon and click on it. Doing so will open the contents of the drive.
Open the location of the files/folders you wish to share using the flash drive. Copy or drag the files you wish to store on the flash drive to its folder.  Look for the plus sign (+) on the flash drive icon if you are transferring files without opening the drive's folder. Release the mouse as soon as the plus sign (+) appears. This signifies that the data is now copied to flash drive.
Verify that the data/file is stored by double-clicking file name in the flash drive explorer window. Ensure that you do not disconnect the drive directly from the machine after you have finished storing the files, as it may affect the data.
Go to Window's tray and look for the icon "Safely Remove Hardware which is situated at its bottom. Click "Eject" or the "Remove the Hardware Safely" option when finished. Click on "Stop" Wait until the message "It is safe to remove the hardware now" appears. Remove flash drive from USB port, as the files/folders have been properly stored.
The most common uses of USB flash drives are as follows: Personal data transport, Secure storage of data, application and software files, System administration, Application carriers, Booting operating systems, Music storage and marketing and Backup.
Data stored on flash drives is impervious to scratches and dust, and flash drives are mechanically very robust making them suitable for transporting data from place to place and keeping it readily at hand.
Filed Under: Computers & Technology
About the Author: Justin Belden is a freelance web & graphic designer with over 15 years' experience. He is also an Avid member of the Design/Development community and a Serial Blogger who loves to help people by sharing interesting and informative tips and trick related to computer and technology.
Comments (0)