By Alan Kennon on Mar 31, 2010 with Comments 0
---
When your child's school holds an open house, be there!
You are likely to miss some of your children's Little League games. You may not make it to every school play, concert, or art show. You may not make it to the PTA meeting when the band plays.
But, be there when you have an opportunity to talk to your child's teacher or view your child's classroom. That goes for both parents, not just Mom.
Why is this so important?
For one reason, open house happens only once or twice a year. Your child knows that and is not likely to understand your failure to attend when you've had plenty of time to plan for it.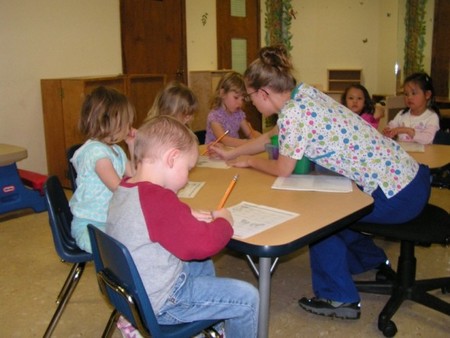 For another reason, open house is the one opportu­nity your child has to share with you the place where he or she spends most of the waking hours outside your home.
For a third reason, open house is your child's oppor­tunity to show you success in a "world" other than home. It's his or her chance to show off a little, with a teacher for support.
Your child will no doubt show you work on a bulletin board, a project that he or she has helped to build, or a class experiment. That's a way for your child to say, "See, Dad, I'm a part of this group. Is that OK with you? It feels good to me, but is it OK with you? My work is on display as being good. Do you think it's good, too?"
In addition to open house, make your best effort to go to every teacher-parent conference. If your child's teacher or principal asks to see you, make an appoint­ment as quickly as you can.
By visiting with your child's teacher, not only will you learn important facts about your child, and in some cases nip problems in the bud, you will also be sending a message to your child that you care about his or her school life and intellectual growth. You convey as well the message that you are one hundred percent behind the idea of school, the role of teachers and principals, and the business of learning. You are saying to your child, "I value your mind. I want to see you learn every­thing you can learn. I want you to be as smart as you can be and to accomplish as much as you can."
Whenever you are able, respond to teacher requests for "parent help." That may mean helping to chaperone a field trip, bringing cupcakes to a class party, or setting up decorations for a school dance.
A child whose parents show an interest in school is a child who places higher value on his or her own ability to learn. And in most cases, a child whose parents are pro-school is a child who does better in school.
Filed Under: Education & Training
About the Author: Alan Kennon lives a very happy life with two kids and a lovely wife. He likes to share his life time experiences with others about how they can improve their lifestyle and personality.
Comments (0)