By Bruno Silva on Feb 02, 2018 with Comments 0
---
Among the oldest myths, one is that there exists an Atlantis. These are very old myths. Many people believe even now that Atlantis is present. The belief is mainly that Atlantis is lying in an ocean bed and it is not yet discovered. The dialogues of Plato, Timaeus and Critias, also contained some stuff about Atlantis. He said them in 360 BC. Following Plato ideas, people gave this idea a new look. They started believing that the Atlantis is a real city plus the thing that it was destroyed by a disastrous flood. And the flood took it thousands of kilometers deep in the oceans. Many writers have used this idea in their books, novels and movies. This is an interesting belief and people like to have some of these touches with the past. Atlantis myth is not so simple. You can get information about the belief if you want to know what the Atlantis myth is. Following procedure will surely help you through the process: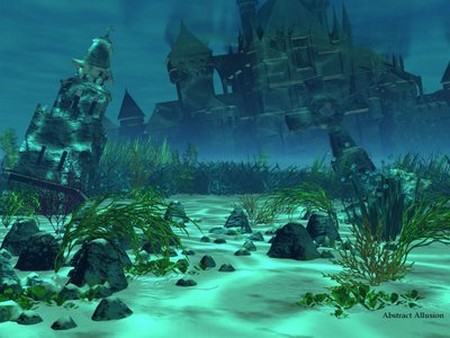 Read thoroughly the works of Plato.
Plato has written the myth in his books. He explains it in a very interesting and proper manner. You should get special information from his works that how the myth actually started. Any material, which may be concise enough for you to read, from Plato's works will be enough. It will give you a proper recognition of the myth. Timaeus and Critias are the only books of Plato about Atlantis. If you really want to have a good look at the myth you will not have to bother a lot. Just buy Timaeus, and start going through it.
Meet the teachers of Philosophy in your area.
In the area you live, there must be some philosophers living. Talk to them and discuss the myth. If this is not the case take an appointment. The university professors can guide you more properly if they have had an interest in the Plato's works. You should be prepared. Go to them after you have read the Plato's works thoroughly. Otherwise, you will not be able to ask questions properly.
The scientists and hunters who explore the oceans.
You should meet the hunters of the oceans and the scientists that if they have had some evidence about Atlantis. They actually are aware of most of the events that happens in the oceans. By questioning them you can have a lot of precious information that you can never get from anywhere else. I am dead sure that that your interest in the thing will shoot beyond the limits when you will get the answers to your questions.
After getting good data, you can write your own works like Plato and define your conclusion in other ways. It is easy. You should muster up courage and get started now.
Filed Under: General How To's
About the Author: Bruno Silva is an entrepreneur from Portugal with over 15 years of experience in Online Marketing. He is also a blogger and writes on variety of topics from online marketing to designs, cars to loans, etc.
Comments (0)