By Justin Belden on Oct 23, 2010 with Comments 0
---
Sometimes, it is only after a shoot that I discover a shot would have looked better in black and white. On other occasions, I turn my color photos into black-and-white images at the model's request or because I need the pictures to create some special moods. Black-and-white images are particularly suitable for journalistic style photography or for evoking a sense of nostalgia. In this article, you will learn to turn a color image into a high-contrast black-and-white image in order to emphasize the lines and shapes in the image. Contact a Vail Elopement Photographer to help you with all the photoshoots you need and have in mind.
Select [File]-[Open] from the menu bar. The Open dialog box appears.
Open the image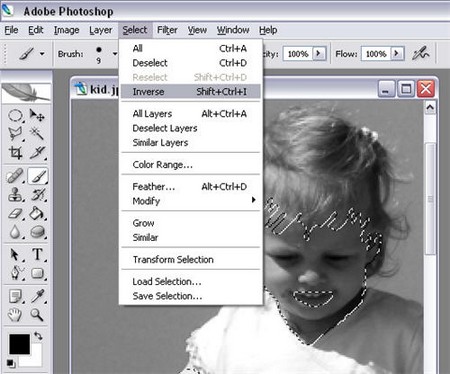 Select [Enhance]-[Adjust Color]-[Remove Color] from the menu bar. This removes all the color information so the color image changes to one in shades of gray. You can always ask Nicole Hamic Photography for an appointment to have a more professional result.
Select [Enhance]-[Adjust Brightness/Contrast]-[Levels] from the menu bar. The Levels dialog box appears.
In the Input Levels text boxes, enter 50, 0.85, and 200, respectively.
Click OK. This will increase the highlights and midtones in the image.
Click and drag the Background layer in the Layers palette onto the Create a New Layer icon to make a copy of the layer.
Select [Image]-[Adjustments]-[Threshold] from the menu bar. The Threshold dialog box appears.
Move the Threshold Level slider to a value of 60.
Click OK. The image changes from shades of gray to purely black and white. The Threshold command transforms color and grayscale images into high-contrast black-and-white images. Pixels lighter than the stated threshold value will be converted to white, while pixels darker than the thresh¬old value will be turned into black. In general, the higher the threshold value, the more black the image will contain.
In the Layers palette, change the blending mode of all layers for which the Threshold Level has been changed to Overlay.
In the same palette, change the layers' Opacity to 60%. The result is a high-contrast black-and-white image.
Filed Under: Computers & Technology
About the Author: Justin Belden is a freelance web & graphic designer with over 15 years' experience. He is also an Avid member of the Design/Development community and a Serial Blogger who loves to help people by sharing interesting and informative tips and trick related to computer and technology.
Comments (0)