By Andrew Reinert on Mar 29, 2010 with Comments 0
---
Most babies get nappy rash at some time. Symptoms include inflamed skin, small red spots and the smell of ammonia. If you use towelling nappies, it may also be caused by an allergic reaction to your washing pow­der or fabric conditioner and could be a sign that your child has eczema.
What you can do
Keep your baby's nappy off for as long as you dare, so that air can freely circulate. Change nappies regularly, every two to three hours and after every motion, and cleanse the whole area thoroughly but gently, before patting dry. Use a mild emollient to help protect the skin, particularly at night.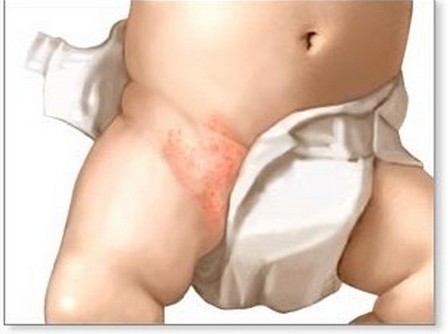 Treatment
Aromatherapy
For persistent nappy rash, a practitioner may recommend a massage oil to gently rub into the affected area. Frankincense might be used for its regenerative and antisep­tic qualities, Lavender to soothe inflamed skin and Geranium to help cleanse. Add three drops of one of these oils to a dessertspoon (10ml) of a carrier oil such as Sweet Almond and warm the hands before applying. Or gently wash the rash with cotton wool dipped in a pint of warm water to which a drop each of Yarrow and Lavender or Chamomile German and Lavender have been well mixed.
Herbal medicine
Prevention, by regularly changing your baby's nappy, is the best cure. But even the most regularly cleaned backsides can get the odd rash. Creams or ointments containing Calendula, which acts as an anti-inflammatory, will help soothe the skin. If the rash is persistent, a practi­tioner may recommend compresses containing Chamomile or Marigold, both of which will help to calm the skin down. Buchu and Cleavers may also be prescribed to help reduce the acidity of the urine.
Homoeopathy
If the homoeopath finds the baby's urine is par­ticularly acidic, Merc. sol. may be recommended. If the skin is very raw red, Cantharis may be used and Rhus tox. if the skin has come up in sore, raised spots. For home use, oint­ments containing Calendula and Marigold will help to soothe the skin.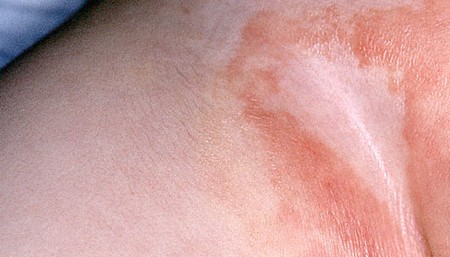 Diet If you are breastfeeding, restrict eating spicy foods and alcohol and any foods that you are aware of that may irritate your baby's digestive system.
Caution
Check your baby's mouth for small white spots which may indicate thrush, as this can contribute to nappy rash, in which case treatment for fungal infection should be included.
Filed Under: Health & Personal Care
About the Author: Andrew Reinert is a health care professional who loves to share different tips on health and personal care. He is a regular contributor to MegaHowTo and lives in Canada.
Comments (0)