By Andrew Reinert on May 25, 2010 with Comments 0
---
Sciatic nerve pain can be very debilitating. The sciatic nerve is the longest nerve in the human body. It extends from the spinal cord to the feet. If the vertebrae in your back are misaligned, or you have a slipped disk it can pinch the sciatic nerve.  This can be the result of trauma, stress, strain or disease. When the sciatic nerve is pinched the symptoms can range from mild to severe. The back itself and legs are affected. Here are a few easy ways to treat a pinched sciatic nerve.
Procedure:
Things You'll Need:
Firm Mattresses
Aspirins
Ibuprofen
Pillows
Heating pads
Ice packs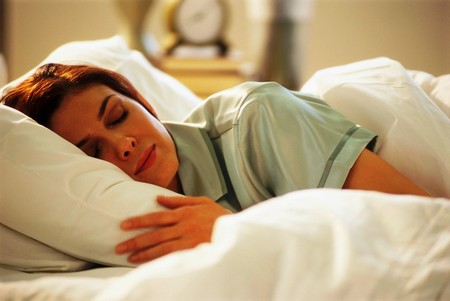 Step 1
Make an appointment to see your doctor or physician.  Tell your doctor or physician the symptoms you are experiencing. Be detailed about the pain you are experiencing. Be sure to note where you are experiencing your pain. This will assist the doctor in determining whether you have a pinched sciatic nerve or not. Your doctor can accurately diagnose your condition. You should have a confirmed diagnosis of a pinched sciatic nerve before proceeding with the advice contained here.
Step 2
Consider an over the counter pain reliever to help with your discomfort. Aspirin, Naproxen or Ibuprofen can be used to cause discomfort. When you are experiencing pain, take 2 pills every 4-6 hours. A blog  states that you should take great care to administer the dosages in manner where the time frame overlaps. This allows the time for the substance to be absorbed and to take effect in the body. Sometimes, the pain medications can also be used to prevent pain from recurring. Read and adhere to all the instructions for dosage on the bottle.
Step 3
If you are experiencing discomfort due to sciatica try this simple way to relieve pressure. Place one pillow under your knees when you lie down. This helps to decrease the feeling of pressure that the disk is placing on the nerve itself. This can offer some relief to your sciatic nerve.
Step 4
Another way to help relieve pain is trying hot and cold compresses. Apply hot and/or cold compacts to the areas that are affected by pain. Upper leg and back areas are most common for pain. There may be times when the heat relieves the pain better than the cold and vice versa. You can even exchange the heat and cold at steady intervals.  Determine if the cold or heat works better for you. If the heat works better for you, invest in an electric heating pad to ensure even and consistent heat application.
Step 5
Sleep on a firm mattress and put yourself on bed rest for 3 days when Sciatica is severe.
Filed Under: Health & Personal Care
About the Author: Andrew Reinert is a health care professional who loves to share different tips on health and personal care. He is a regular contributor to MegaHowTo and lives in Canada.
Comments (0)