By Andrew Reinert on Jun 16, 2010 with Comments 0
---
Having stress in your life can trigger many discomforts; for instance, stress can cause headaches. Many people rely on prescription medicines and other expensive ways to relieve tension or stress headaches, but there are also many options from which you can choose to banish headaches brought about by stress.
Drop in for a visit with your doctor. It is always important to seek the expertise of medical professionals before doing anything to treat yourself. Your doctor will know what to do and what remedies to advise to you. He may prescribe a medicine for you to take or might lecture to you about natural techniques and exercises to help soothe your headaches.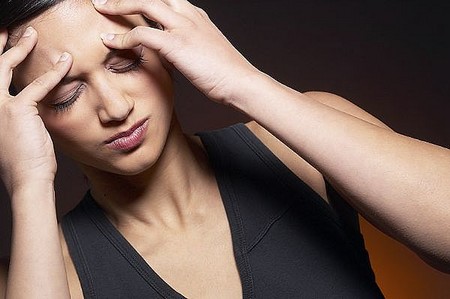 Place a cold compress on your neck, head or forehead. This will instantly soothe your headache. Cold temperatures have a soothing and relaxing effect when they come in contact with our skin and nerves.
Get a massage. You can go to a day spa or massage clinic to help with your headache. They offer services specifically for customers who have headache problems. You can also do a massage all by yourself or perhaps ask a friend to do it for you.
Take a hot shower. The steam and heat can take away tension from your nerves that cause your headaches. After the shower you should experience improvement. Plus, hot shower in the evening can give you a better night of sleep.
Enroll in a yoga class. Yoga classes are ideal for people who have hectic lifestyles. Yoga promotes relaxation and calmness through its practices and techniques. This type of exercise can tone your body at the same time and is therefore good for your overall well-being and muscle relaxation.
Drink ginger tea. Ginger has a component that eases headaches. You can purchase it at any grocery store or herb specialty store. Simply boil a medium-sized piece of ginger in one and one-half cups of water. After boiling, drain and drink warm.
Use a lavendar scent. Lavendar has a soothing and relaxing effect when smelled or infused in the air. You can keep a lavendar potpourri on your desk or simply use a lavender-scented perfume. This will lessen stress that might cause a major headache.
Rest and get a fair amount of sleep. No matter how much you rely on these helpful tips and medicines, if you still lack proper rest your other efforts will be futile. Sleep and rest is important to completely banish headaches caused by stress.
Take an aspirin or other mild pain reliever. If all else fails, you can pop a pill if you can't tolerate the headache any longer.
Filed Under: Health & Personal Care
About the Author: Andrew Reinert is a health care professional who loves to share different tips on health and personal care. He is a regular contributor to MegaHowTo and lives in Canada.
Comments (0)