By Justin Belden on Aug 20, 2010 with Comments 0
---
You need some permanent storage device for storing your digital information due to the limited storage space. Digital Video Recorder is the expansion for DVR. You can have DVR in home in any of the available format in market. You can convert them into DVD for permanent storage. It is easy to carry DVD to any place than carrying a DVR player. The process of converting DVR to DVD is not that much simple process and it takes some time for setting the home video system.
The following tips help you in converting your DVR from home video system to DVD format. First get both the DVR and DVD recorders with you. The main purpose of doing this is to store the TV programs of your interest. You can watch them whenever you find free time. If you are having DVD burner, then you can directly connect it to your DVR player and then create your own recorded movies and shows. You can make use of coaxial cable, S video cables of RCA composite cables for connecting the TV, DVR and DVD recorders in your home together. It is better to choose RCA cables for better quality of picture since coaxial offers you with low quality pictures.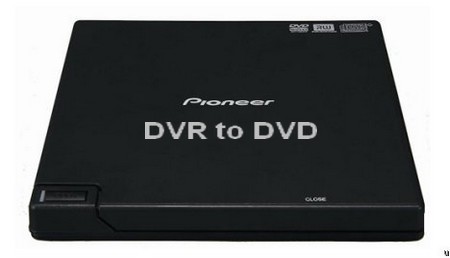 You can use any cables for implementing this process. First give the input to DVR by connecting it by a coaxial cable. Then get the output connection from DVR by connecting it with either RCA or S video cables. It is now time to connect input and output of the DVD in the same way as DVR recorder.
By doing this connection, you are actually connecting the cable TV with the DVD directly. Then the DVD player can record all your favorite TV movies and different shows in the DVD at the same time when you are watching them. You can watch them in future at any time when you are free by saving these files in DVD. The recording process will differ from one DVD to another. Mostly everyone will have the option button as "record". Once you press this button, the recording work will be started and your programs will be saved in DVD. It is simple like the recording process in VCR. But in some cases, you have to play the recorded shows from DVR. The records can be saved in DVD only via the DVR. The only job of you is to press the button and other things will be done by it. Thus your favorite TV programs are now ready. You can bring this DVD to any place and can be played anywhere. You can watch your programs at any time.
Filed Under: Computers & Technology
About the Author: Justin Belden is a freelance web & graphic designer with over 15 years' experience. He is also an Avid member of the Design/Development community and a Serial Blogger who loves to help people by sharing interesting and informative tips and trick related to computer and technology.
Comments (0)