By Jason Prickett on Mar 26, 2010 with Comments 0
---
A word of warning: tiling is a fairly skilled job. You may find it easier – and cheaper in the long run – to ask a professional tiler to do it for you.
Tiling hints
Make sure you buy enough tiles so that you have a few left over: it can be very difficult to match tiles in colour, thick­ness and design when some of your original ones have cracked and need replacing. Tiles that have built-in spacer lugs on their edges to ensure accurate spacing are easier to lay -otherwise use matchsticks between the tiles to ensure even spacing. If you want to use tiles around your fireplace or near a solid-fuel oven, make sure they are heat-resistant.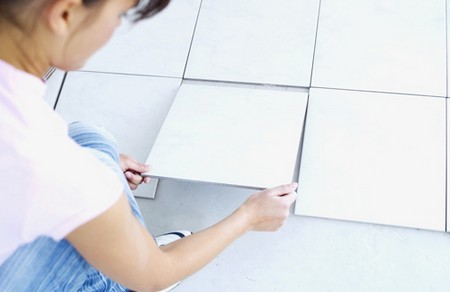 Different tiles
Tiles come in three different types: those with four square edges (the stan­dard tile); those with one rounded edge (for neat finishes around the perimeter of tiled areas) and those with two rounded edges (to finish off corners). You can also buy special tiles with built-in soap dishes, toilet roll holders etc. Before you buy work out how many of each type you need.
Adhesives
Make sure that you buy the right adhes­ive, for both the tiles and the surface you want to fix them to. Use water-resistant adhesive for tiles in shower cubicles and around basins and sinks, and heat-resistant adhesive for heat-resistant tiles. You must also buy water-resistant grout for use around sinks, basins etc. Self-adhesive tiles are easier and cleaner to lay. For larger areas you can also buy sheets of tiles, which are quicker to lay than individual tiles.
Preparation and planning
You can tile over old tiles, provided they are clean and as long as any cracked and loose tiles have been repaired or re­placed. Other surfaces must be even and non-absorbent as well as clean. Do not tile over wallpaper as the weight of the tiles will soon remove the paper. New plaster should be primed to make sure it does not absorb moisture from the tile adhesive.
Flan your layout so that cut tiles appear in the corners at the back of the room – not in the middle of the wall -and at the back of window and bath ledges, and not at the front.
Cutting tiles
To ensure a straight cut, first score the line on the glazed surface of the tile using a metal rule (straight-edge) to cut against and a tile cutter to make the line. Place two matchsticks tip to tip on a table and lay the tile on top of them so that they are underneath the intended break. You will need to separate the matches so that they stick out on either side of the tile. Then press down gently on either side of the tile and the tile will snap in two.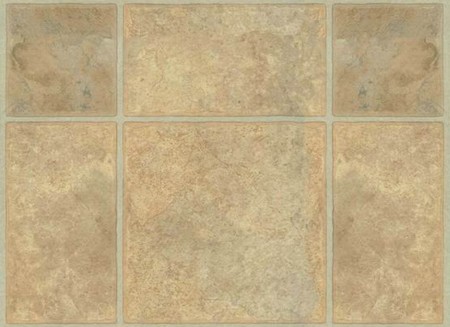 If you need to cut out a shape from a tile, it is easiest first to make a cardboard template of the shape and then to mark and score the glazed surface with a tile cutter before nibbling out the required shape with pincers. Smooth the rough edge of a cut tile with a suitable file or a small carborundum stone. Work down­wards, away from the glaze.
Sticking
If your space is confined, spread the adhesive directly onto the back of each tile. Otherwise always spread adhesive directly onto the wall. Cover about 1 square yd (1 square m) at a time and then comb the adhesive with the notched spreader, pressing hard on the wall. Then start laying the tiles, work­ing in horizontal rows. Do not use a notched spreader on water-resistant ad­hesives. Always tile the main central area first before tiling the edges.
Filed Under: Home & Maintenance
About the Author: Jason Prickett loves to write about home maintenance and stuff you can do yourself instead of hiring any professional. His step by step guides will assist you in completing your home maintenance tasks.
Comments (0)