By Roberta Southworth on Mar 27, 2010 with Comments 0
---
Self-confidence is believing you know what to do in a given situation. At no time is self-confidence more nec­essary than in a medical emergency, learn first aid scarborough with c2c.
According to some BLS trainers, your children or your entire family can enroll in a first-aid and CPR course like the ones at CPR Certification Norfolk. The Red Cross, or perhaps your local YWCA or YMCA, offer such courses periodi­cally. Local adult education programs might also pro­vide first-aid training. At the very least, parents should take such a course and have an up-to-date first-aid man­ual handy so that they can pass on accurate information and basic skills to their children.
Teach your children how to dial "911" in case of emergencies. Rehearse the number with them often. Show them how to dial and how to speak clearly into the phone. (Of course, your children must be able to give their name and address. Teach that informa­tion first!) Practice these skills periodically until you are certain your children know exactly what to do in a crisis.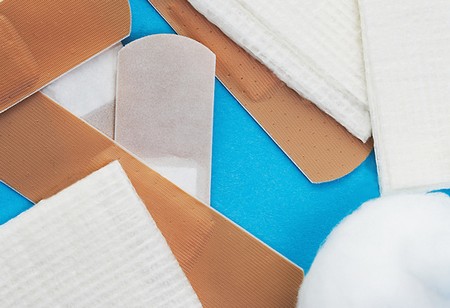 Have a periodic fire drill with your child. Show him or her how to get down on hands and knees and find the nearest escape route out of the house. Warn your child never to return to a burning building, no matter the reason.
Teach your children early what this symbol means:
Tell them not to even think about touching, tasting, or using anything having that symbol.
Encourage your child to come and tell you if anything is amiss that might cause someone harm, for example, an electric socket left uncapped, a gun, or a pill con­tainer out of the medicine cabinet.
"Don't touch, run, and tell" is a good sequence of actions to teach, and it can be learned from age two.
Giving your child first-aid and accident-prevention skills says to your child, "I love you enough to want you to stay alive! I value your safety and health—in­deed, your very life." That adds to a child's sense of worth and self-esteem.
First-aid and accident-prevention skills also give your child confidence that he or she has the capability to act in emergency situations. That confidence will not only benefit your child, but any person experiencing an emergency in your child's presence!
Filed Under: Family & Relationships
About the Author: Roberta Southworth is a psychiatrist by profession. She likes to help out people by writing informative tips on how people can to solve their family and relationship issues. She is currently staying in Ireland. She has 5 years of couple counseling experience.
Comments (0)