By Darlene Aronson on Aug 02, 2010 with Comments 0
---
You may tune your living by teaching yourself some manners of doing the affairs of the world. These include payment of bills, eating, socializing, laundering etc. You may be able to keep these things along but developing students take these chores as a challenge.
Students should master these chores before they become old enough. They should get proper teaching about these skills. You cannot make them go out of your homes without these basic teachings. They are to stand and face the world. They can never be able to do so if they have not got the basic lessons of life. You should teach the students in an interesting way so that they may become capable to stand on their own feet. You should remember that in a developing age, the children learn fast. It is very easy to teach them these tasks.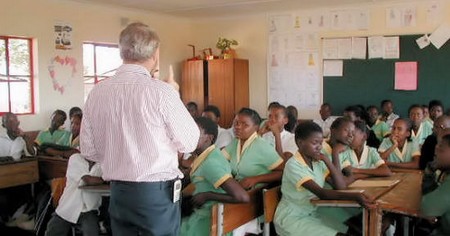 Teachers should be able to teach these life skills to their students in a wise and appropriate way. Some of the life skills are as follows:
Allowance management. You should teach the child that money has importance in the world. It must not be exaggerated. You may also tell them that money should not be wasted in doing useless works. Developing children should know the ways of paying a bill, and to read a bank slip. The jumpstart bank accounts can be really helpful in this case.
You should also tell your students that how they can repair the things that are damaged in their daily routine. They must also know about the electricity circuits in their homes and the main switches. They must also be aware of the meter readings of gas, water and electricity.
They should know that how they can plan to have simple food items full of nutrition. It is very important that the children can make the items that they love. These edibles must be simple in their making.
Tell the students that how they may read a phone book, a map, a catalog and a utility bill.
Show them the ways in which they should accomplish the laundry tasks.
The students should be provided with the knowledge of sewing under proper supervision.
Make the students learn that how they can be able to pack their things.
Children must be able to deal with emergency situations such as tornado, perform fire, storm drills, and earthquake. The usage of telephone must be taught to all students.
First aid information should also be given.
These are the realities of life. Books cannot teach you such things. Teachers are needed to teach these chores to their students.
Filed Under: Education & Training
About the Author: Darlene Aronson holds a degree in English literature and is a college teacher in Texas, USA. She likes to help others by sharing her experiences in education and training field. She has written for many blogs as well as local magazines.
Comments (0)