By Darlene Aronson on Jul 30, 2010 with Comments 0
---
Passion and dedication are necessary for teaching. A teacher should not be indulged in teaching mere books. He or she must be able to share the realities of life with the students. This is very important for the uplift of the mentality of the students of a class.
Some tips that you may use as you teach a bunch of students in a class are as follows:
You may know your students. You should have the details of the students with their first names and the academic records. You must be able to recognize the students that can create fuss during the lesson. You should keep it in your mind that how you will teach them properly in a definite time.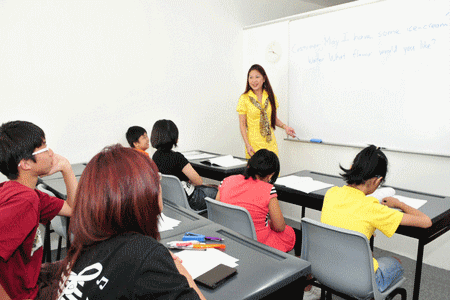 A classroom environment will be necessary for proper learning process. The class room should at least be provided with a board on which you can give appropriate illustrations about the topic you are trying to teach.
You must be prepared about your class. A good teacher knows that what he may teach in each class or lesson. He comes prepared with his lectures and he has got the proper instruments needed for teaching things.
You must know the things you are going to teach, the size or strength of your class and the time limit of each lesson.
You should determine the thing that where you are going to take up the topic from and starting your lesson. It makes the thing very easy.
Presentation of your lecture should be interesting.
The general concepts should not be taught as such. You should determine some appropriate ways in which you can explain a general concept in a more comprehensible manner. You should not think that the children of your class know the basic concepts. You must take every topic from its basis.
You should be ready for the questions from the students. You must acquire the knowledge deeply about the topic you are teaching. You will always answer the questions of your students in this way.
Use your heart while teaching. You should think that it is a duty for you to teach your students. You should take your students as your sons and daughters.
Set the expectations of the class. If you have not got the time required to cover a topic properly, you may tell the thing to your students so that they may not expect much from you. It will create trust of your students in you.
Filed Under: Education & Training
About the Author: Darlene Aronson holds a degree in English literature and is a college teacher in Texas, USA. She likes to help others by sharing her experiences in education and training field. She has written for many blogs as well as local magazines.
Comments (0)