By Andrew Reinert on May 24, 2010 with Comments 0
---
Mental problems, physical problems, emotional problems, behavioral problems-teens already have so much to deal with. And on top of that, constant trouble in healthy skin maintenance makes everything just worse. However, skin care is one of the easiest jobs as compared to dealing with peer pressure and career selection if a teen has a regulated daily or weekly routine to maintain skin, to treat many of your skin problem, read about m?nuka essential oil here. Key points to be followed are:
The most important step is to identify your skin type. Products are usually specific to the skin type, like those for oily, dry or normal skin.
It is very important to devote some fixed time to skin care everyday. However, the amount of time needed is very less and usually does not hamper with your daily routine. Simple steps taken and a little care made certain can assure vibrant and healthy skin by following a routine that includes the following four steps: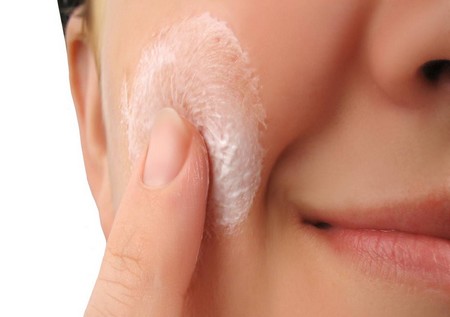 Cleansing: You must clean your face at least once in the morning to look fresh and once before sleeping to rid of all grime and dust accumulated in the whole day. For teens with oily skin, it is important to wash your face at least 3 times a day with a face-wash or foam. Give yourself a bath of at least 30 minutes. Scrub your body properly and pamper your skin as the most prized possession. Dab your wet skin with a towel until dry.
Moisturizing: Water, especially if warm, rids your skin of its natural moisture. It is therefore of utmost significance to moisturize your face with a facial moisturizer after every face wash. A body lotion can be used after a bath. Get facials once a month to enjoy a glowing skin.
Protecting: Maintaining a healthy skin routine is incomplete if you do not protect your skin. It is very important to protect the skin from excessive exposure to sun, that can have harmful effects like early skin ageing or sunburns. A sunscreen is an effective and suitable method of protecting exposed parts of your skin. Select spf and tpi of your skin block according to your skin sensitivity.
Exfoliating: Exfoliating your skin is equally important. Millions of skin cells die every day and if not removed, these accumulate to form dark spots. The most affected organs are your knees, elbows, ankle, feet and your toes and nails. It is important to find out some time every week and scrub your skin. Use a face scrub for your face while try using a body scrubber or a loofah for your body. Many remedies for natural products are available in ayurveda and Chinese herbal system.
Maintain a healthy diet style. Try consuming as many vitamins and minerals for radiant and beaming skin. Eat lots of green vegetables, fruits rich in vitamins and drink ample amount of water to keep your skin from drying.
Maintain a fixed exercise routine for yourself. The body sweats after exercise that also releases harmful toxins. This gives the skin a natural glow and beauty.
In all, one should try to maintain a fixed regime with proper order. Proper skin care taken at teenage will help you in your old age as well. For good skin not only radiates happiness and charisma outside, but also makes you look good on the inside.
Filed Under: Health & Personal Care
About the Author: Andrew Reinert is a health care professional who loves to share different tips on health and personal care. He is a regular contributor to MegaHowTo and lives in Canada.
Comments (0)