By Marie Mayle on Mar 27, 2010 with Comments 0
---
Franchising is now a widely known, if still not always understood, business activity in Britain which has become an important part of the enterprise scene. A special day in the fran­chising calendar was 1 December 1987 since it was the tenth anniversary of the launching of the British Franchise Association (BFA). The decade since its formation has witnessed a meta­morphosis in the scale and fortunes of franchising in Britain.
One indication of the increase in respectability that has oc­curred is the wav in which the main clearing banks and firms of accountants have set up franchise sections to assist those want­ing to go into franchising as well as those already there. Yet franchising is still often misunderstood and its importance underestimated.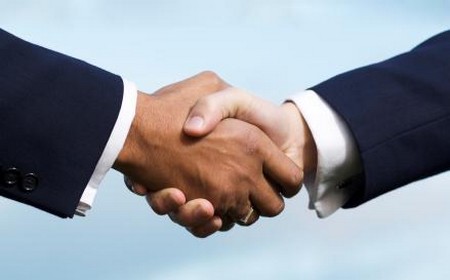 The franchise relationship can take various forms and is often seen as having much in common with licensing. Typically, the relationship involves satellite enterprises (run by franchisees) operating under the trade name and business format of a larger organisation (the franchisor) in exchange for a continuing ser­vice fee. The relationship is an ongoing one, with the franchisor supporting the franchisee in various ways – supplying materials, management support, marketing services, etc.
In either case, the reasoning is the same – franchisees, being self-employed, are usually motivated to work hard in building S o their businesses which, at the same time, ensures success for the franchisor.
The franchisee, on the other hand, has the chance to run his or her own business, training, use of an established trade name, prime or even exclusive rights to a particular territory where ap­propriate, head-office advice and administrative back-up, plus the benefits of continuous market research and product or ser­vice development. While this neat balance of benefits does not always hold in practice, the growth of franchising over the last 10 years in Britain suggests that it happens often enough to spell success for this business form.
Franchising is frequently seen as a relatively recent concept imported from the United States, and texts on franchising pub­lished outside Britain usually do little to dispel this idea. How­ever, the real pioneers of franchising were almost certainly the British brewers in the late eighteenth and early nineteenth centuries who created a system of tied house agreements with their publicans to ensure their outlets, and this remains wide spread today.
It is true, on the other hand, that franchising is economically more important in the USA than the UK. Franchise activities in the USA account for around 34 per cent of all retail sales and in per cent of gross national product. It is estimated that in the States there are around 480,000 franchise outlets (including around 90,000 franchisors owned) with a combined turnover of $576 billion.
Since franchises can differ so greatly, it is useful to categorise them:
l   There are the manufacturer-retailer franchises where the manufacturer is the franchisor and the franchisee sells directly to the public. Car/truck dealerships and petrol service stations are examples, and these account for 36 per cent of all franchise outlets and 72 per cent of all franchise sales in the USA.
l   There is the manufacturer-wholesaler franchise. The out­standing example is the soft drinks industry dominated by firms such as Coca-Cola, Pepsi-Cola and Seven-Up, who franchise to independent bottlers who, in turn, dis­tribute to retail outlets.
l   There is the wholesaler-retailer franchise, the best known example being the voluntary groups which operate in the field of grocery retailing where the wholesaler (the franchisor) supplies the retailer (the franchisee) who is signed up on a voluntary basis. Well-known names here are Spar, Mace, VG, Londis, etc and similar operations exist in other fields such as photographic retailing.
l   Finally, we have the trade-name franchise which is the form that has grown so rapidly in recent times and which is still developing on an international scale. The franchisor, who may not be a manufacturer, has a prod­uct or service to be marketed under a common trade name by standardised outlets. This group approximates to what are often known as the 'business format' fran­chises which at least implies the idea of a self-assembly kit-form business. The best known examples of business format franchises are probably those in the fast food industry, which also includes mobile food trucks nowadays. This form of franchise now turns up in an almost endless array of forms from car servicing to central heating installation and, of course, in the high street instant print shops such as Prontaprint.
As yet in Britain there exists no official statistical intelligence-gathering machinery to match that in the USA. However, adopting the broad definition of franchising commonly used in the USA, it has been estimated that there are around 80,000 franchise outlets in the UK which, taking into account the popu­lation differential, makes franchising in the UK less under­developed compared with the USA than it might appear. This estimate includes petrol service outlets franchised to indepen­dent owners, franchised car distribution outlets, voluntary group wholesale-retail franchises and tenanted public houses.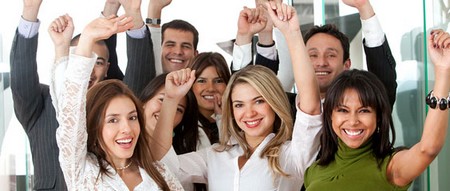 Another recent estimate of franchise industry size in this country, restricting itself essentially to 'business format' fran­chises, estimates that there are around 250 franchises with 15,000 outlets, employing 145,000 people and turning over £3.1 billion a year. Only around 50 of these franchises were in existence at the beginning of the last decade.
A number of factors appear to be strongly favouring the con­tinued growth of franchising. First is the shift from manufactur­ing activities to services which has already led to a massive restructuring of the economy. Services offer more favourable conditions for franchising. Second, large companies are divest­ing themselves of many peripheral activities. Subcontracting and franchising are ways of doing this and, because of greater concentration in Britain's economy compared with our com­petitors, there is more room for this to occur here. Third, the emphasis on self-employment and starting up on your own is producing an increasing stream of people looking for business opportunities. The franchised small enterprise represents precisely that.
Filed Under: General How To's
About the Author: Marie Mayle is a contributor to the MegaHowTo team, writer, and entrepreneur based in California USA. She holds a degree in Business Administration. She loves to write about business and finance issues and how to tackle them.
Comments (0)