By Darlene Aronson on Jul 30, 2010 with Comments 0
---
Students always try to improve their vocabulary but most of them could not do so. Improvement of the vocabulary can help us a lot. We can communicate in a better way if our vocabulary is excellent. We will get a better idea of how to talk properly and thus we'll get more confidence in us. Following are some of the tips needed to improve the vocabulary:
Procedure:
Make it your habit to read a lot. Reading will let you become familiar with many new words. You can read anything i.e. newspapers, magazines, course material, journals etc. But try to be consistent in reading. More you read, the more you will strength your vocabulary.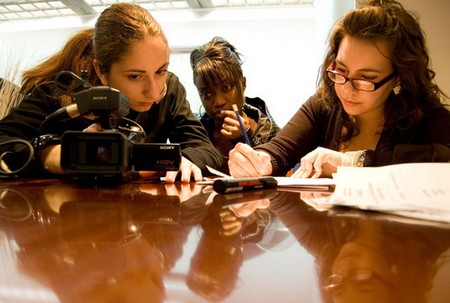 Try to keep a dictionary and a thesaurus always with you. Whenever you find any new word, consult the dictionary to find its meanings. Use the thesaurus to find the synonyms and the antonyms of that word.
Make a list of the words you have found. By reviewing the list again and again will help you in learning these words quickly.
Use any word-of-the-day service from the websites like Merriam-Webster, Dictionary.com and wordsmith.org. This will help you learn a new word daily. These websites will also tell you about how to pronounce this word properly and where to use it.
Create a personal blog and use this word there. Practice the word by creating a new post and writing there the sentence including that word. Write a few sentences using the word and after a few days again try to write about it.
You should also play word games like word jumble. There are websites available on the internet, which have free word games. Some of these sites are wordplays.com, vocabulary.com and word info.
Use the new words you have learnt in your daily conversations. This is the best way to memorize a word. Using the word in the conversation will help you know the purpose the word is used for.
The strength of your vocabulary depends on the hard work you do. It totally depends on you that how good your vocabulary can be. The above mentioned steps can help you strengthen your vocabulary. Remember that you should use these words in your regular conversations. This will keep the words in your mind and will provide you with a very good practice. Another very important factor is consistency. You will have to stick to this vocabulary strengthening plan in order to get success. If you show any kind of inconsistency, you will not be able to learn new words.
Filed Under: Education & Training
About the Author: Darlene Aronson holds a degree in English literature and is a college teacher in Texas, USA. She likes to help others by sharing her experiences in education and training field. She has written for many blogs as well as local magazines.
Comments (0)