By Justin Belden on Jul 30, 2010 with Comments 0
---
Windows Media Player (abbreviated WMP) is a proprietary digital media player and media library application developed by Microsoft that is used for playing audio, video and viewing images on personal computers running the Microsoft Windows operating system, as well as on Pocket PC and Windows Mobile-based devices. Editions of Windows Media Player were also released for Mac OS, Mac OS X and Solaris but development of these has since been discontinued.
Companies manufacture computers with certain defaults set at the factory. WMP is the custom program for playing your CDs and DVDs. Stop Windows Media Player from opening automatically by changing this default. Then open the media player of your choice.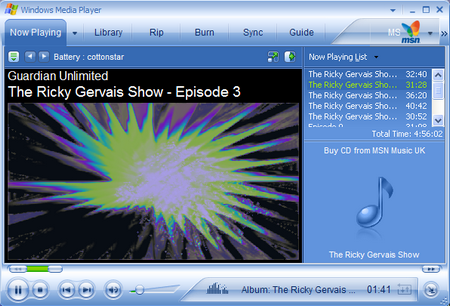 Steps to stop WMP from Opening:
Turn on your computer. Go to "Start," which located on the bottom-left hand portion of screen. Click on that button. View the choices, and select "My Computer" from the options given to you from the "Start" button. This opens your "My Computer" screen in another window.
Right click on your "CD-ROM Drive" or DVD-ROM Drive." One or both of these choices are available, depending on the make and model of your computer and which features it comes with. Each version of Windows is different. Choose "Properties" from the dropdown button list. This opens the "Properties" screen in a pop-up window.
Select the "Auto Play" tab from the properties menu. Look at "Actions," which is under the box that says "Music Files." Press the radio button that says "select an action to perform." Now highlight the words "Take No Action." Now click on "Apply" and then on "OK." Windows Media Player can't open automatically anymore, although you can still choose to use it.
Change the setting back by following the above steps. Then open the "Auto Play" tab, and choose "Restore Defaults." Or, you can choose to click the radio button that says "Prompt me each time to choose an action," and pick which the action you wish. Enjoy using the player of your choice. Open Windows Media Player when you desire to do so.
The Advanced Systems Format (ASF) is the preferred Windows Media file format. With Windows Media Player, if the appropriate codec are installed on your computer, you can play audio content, video content, or both, that is compressed with a wide variety of codec and that is stored in an .asf file. Additionally, you can stream audio and video content with Windows Media Services, or you can package that content with Windows Media Rights Manager.
Filed Under: Computers & Technology
About the Author: Justin Belden is a freelance web & graphic designer with over 15 years' experience. He is also an Avid member of the Design/Development community and a Serial Blogger who loves to help people by sharing interesting and informative tips and trick related to computer and technology.
Comments (0)