By Andrew Reinert on May 06, 2010 with Comments 0
---
Acne is a skin condition that can affect any part of the body. Most people are familiar with facial acne, but you can also have it on your back, your chest, your shoulders, your buttocks, etc. Just when you thought that you need only cure your face problem, acne starts showing up on different parts of your body as well. To make things worse, clothing can further irritate body acne issues, making this skin problem more difficult to resolve. To address your body acne problem, here are five steps you can follow.
Procedure:
To lessen future irritations and breakouts that might show up, make sure to use a hypoallergenic body soap or body wash when you bathe or wash your body. Also use a soft sponge or soft cloth while taking a bath. It is ideal to wash your body in the morning; be sure not to skip this morning ritual. It is also important to wash and take a bath after you have done any activity that causes you to sweat. This will prevent your body acne from worsening because it will reduce the amount of oil and sweat your body produces. Oil plus body sweat leads to acne.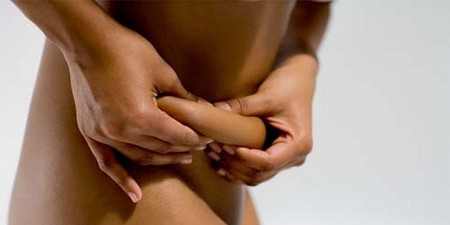 If you have sensitive skin, wash your clothes with a detergent made especially for sensitive skin types. Some properties and residues from regular detergent soaps can irritate body acne and cause it to spread. Be sure to use a mild soap that is specific for your skin type. If you have a hard time finding a suitable one, look for keywords like "mild," "organic" and "for sensitive skin" on the product labels.
Just as you should avoid touching your face with your hands, it is also important that you not touch your body acne with your hands because your hands have a lot of germs and bacteria that can worsen body acne. Therefore, if you use your hands to prick them it can aggravate the acne. The best way to treat it is to use a cotton ball or clean cloth to prick pimples if you must do so, since this is the most hygienic way to handle it.
Eat healthy doses of food, and be sure to consume adequate quantities of vegetables, fruits and lean meats. A good way to start this is to try the diet pyramid. As you consume healthy food, your skin will become better nourished—which will likely lessen the probability of body acne being an issue.
It is also very important that you visit a certified dermatologist for consultations and treatments regarding your body acne. With severe cases that cannot be resolved by healthy diets and good hygiene, the best option is to seek a professional who can offer other treatment alternatives. Most likely your dermatologist will conduct tests to determine the cause of your body acne. He or she may also prescribe topical treatments or oral treatments for your body acne. Bear in mind that it will require at least 30 days for your medications to take effect and for you to see some difference.
Filed Under: Health & Personal Care
About the Author: Andrew Reinert is a health care professional who loves to share different tips on health and personal care. He is a regular contributor to MegaHowTo and lives in Canada.
Comments (0)