By Marie Mayle on Aug 03, 2010 with Comments 0
---
You only have to do this once, so even if it takes a few hours to get right, it will save lots of time in the long run. Make a list of all the different food items you keep in your house. On a separate sheet of paper, think about how your supermarket is laid out, and list your items according to the aisle you find them in. It's a great way to test your memory and see how much attention you really pay to your chores.
Photocopy the list to become your weekly shopping list. Before you go to the shops, make sure that you have enough of all your staples to get you through the week. If not, indicate what you need on the list. Check any recipes you are planning for the week that may require special ingredients. Add them to the list. I find it can save me 15-20 minutes each shop. More time to eat!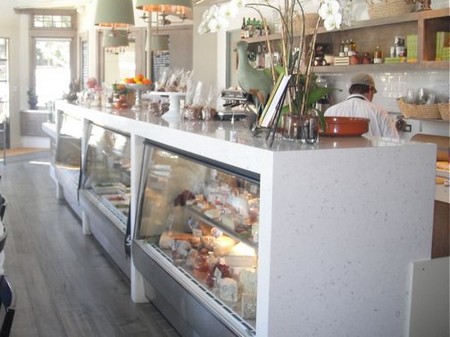 Organise your food cupboards by category, so that you and all members of the family know where things live. There will be no excuses for not putting away the shopping and you'll always know your stock levels.
These are the cooking ingredients I use most often and always keep to hand. Add or subtract your essentials and start your list.
Beverages
Coffee – instant, espresso, ground
Tea – a selection of traditional and herbal for all tastes
Fruit juice or cordial
Baking essentials
Baking powder
Bicarbonate of soda
Baking chocolate – plain drops, unsweetened squares
Cornflour
Dried fruits – raisins, sultanas, apricots, cherries
Flour – choose the types that you use most often
Extracts – vanilla, almond and any others that you use regularly
Gelatin
Nuts – almonds, pecans, walnuts, hazlenuts
Sugars – castor, granulated, icing
Condiments
Capers
Chutney
Fruit jams and marmalades
Horseradish
Ketchup
Mustards – a variety is nice. Dijon, whole-grain and English
Olives – green, whole black, pitted black
Oil – vegetable, extra virgin olive, sesame, walnut
Mayonnaise (or salad cream)
Pickles
Preserves
Soy sauce/Teriyaki
Tabasco sauce
Vinegar – malt, balsamic, white wine, red wine, cider, raspberry
Worcestershire Sauce
Herbs and spices
Allspice
Basil
Bay leaves
Cardamom
Chilli powder
Cinnamon, ground and stick
Cloves
Cumin, ground and seeds
Curry powder
Dill
Fennel seeds
Ginger, ground
Mint
Nutmeg, whole and ground
Oregano
Paprika
Pepper, whole black, ground black and white, red chilli flakes
Rosemary
Sage
Salt – table, coarse
Sesame seeds
Tarragon
Thyme
Starch
Pasta – spaghetti, macaroni, linguine, fettuccine, penne
Rice – basmati, long-grain, brown, wild, arborio
Essential mixers
Stock cubes and gravy granules
Tinned soups for quick sauces
Tomatoes – tinned whole plum, concentrate, puree, sun-dried in oil
Filed Under: Uncategorized
About the Author: Marie Mayle is a contributor to the MegaHowTo team, writer, and entrepreneur based in California USA. She holds a degree in Business Administration. She loves to write about business and finance issues and how to tackle them.
Comments (0)