By Carl Tackett on Apr 20, 2010 with Comments 0
---
Europe is generally a safe part of the world in which to travel. However, the situation varies from country to country.  It is always wise to take precautions when travelling if only because travellers are more liable to accidents and crime, just because they are travellers.
If you need to find out the latest security position before travelling to a particular country ask your travel agent or visit the link to get expert help.
Special precautions need to be taken by female travellers. It is inadvisable to travel alone in all but a few countries, and even then take care. Do not hitchhike, and think twice about accepting offers of food, drink, transport, accommodation or jobs from strangers. Luxury Lifestyle Magazine also has A Guide To A Luxury Holiday In The Scottish Highlands.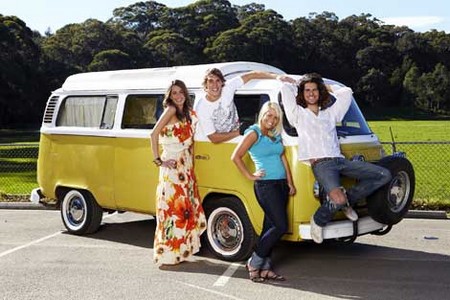 Do's and don'ts
Do have a planned itinerary and 'report in' from time to time with someone back at home.
Do take proper insurance at all times.
Do keep emergency contact addresses in a safe place and with you at all times.
Do remember that situations vary from country to country and between rural and urban areas. For example, many rural areas of France have hardly any crime whereas cities can be dangerous.
Don't deviate from your itinerary without telling someone.
Don't get split up from your friends without arranging a meeting time and place.
Don't carry any more money than you have to at any one time. Don't carry anything of any real value or that is irreplaceable. Twenty tips to help you keep safe
Here are twenty more tips you will find useful to keep you safe and secure during your trip:
1. Be very wary about hitchhiking. Only hitchhike in pairs if possible. Even in countries that are regarded as safe avoid hitchhiking at night.
2. Pay a little more for a decent hotel with good security rather than a cheap hotel.
3. Be careful about sleeping on trains.
4. Take a lock and chain to secure your luggage when travelling.
5. Always keep your money and travel documents on your person, not in your luggage. A money belt may seem silly but it is the best idea.
6. Learn to 'read' your surroundings. If a particular town or street looks run down then it probably has a crime problem.
7. When first arriving in a new place take a taxi or bus rather than walking.
8. Avoid parks and beaches at night.
9. Do not wear jewellery, or show expensive watches or cameras.
10. Always carry bags around your shoulder if possible, never in your hand.
11. Avoid offers of food or drink from people in the street (and especially on trains). Drugged food is used by some criminals.
12. Avoid seedy or dubious-looking bars.
13. Avoid illegal activities such as drugs, unofficial money changing, illegal gambling and so on. Quite apart from the fact they are illegal these activities are even more risky when in unfamiliar surroundings than they are at home.
14. Never carry packages for people you do not know, especially through ports and airports.
15. Carry your backpack as little as possible as this identifies you as a tourist. Stow it at stations if you are exploring a new city.
16. Always take advice or directions from a trustworthy person, such as a tourist office official, uniformed airline/bus company official.
17. A personal attack alarm is a good idea.
18. If attacked it is not usually a good idea to resist or to fight back. However, shouting or screaming loudly such as 'Help!' or 'Police!' in the appropriate local language is enough to deter some petty criminals.
19. Be especially careful when visiting the most popular tourist sites. These are often the most popular with petty criminals too.
20. Women should be particularly quick to repel unwanted advances, or they may rapidly develop into a serious problem. Firstly, ignore the offender. If this fails a firm rebuff using the worst language you can think of should work. If not, a loud scream or slap across the face should be effective. Do not engage in any conversation.
Filed Under: General How To's
About the Author: Carl Tackett is a travel enthusiast. He has traveled to over 50 destinations all over the world. Currently, he is residing in England. He loves to write about traveling and helping fellow travelers.
Comments (0)