By Vanessa Page on Oct 15, 2010 with Comments 0
---
Starting your own food cart can prove profitable, especially when you live in an area with heavy foot traffic. Options for operating a food cart business also include operating inside a mall, but having the business outdoors or on street corners gives you greater advantage by having more potential customers. If you have decided you want to start a food cart, you can either buy a new one or lease an existing one. Additional start-up costs depend on your product.
Make a marketing plan. You have to know your customers in order to run a successful food cart. Identify the location you will have the cart and observe the kind of people found there. If you're located near a university, serve food students would prefer such as hot dogs, tacos, chips, sodas, etc. Make sure to adjust your prices to match their demand.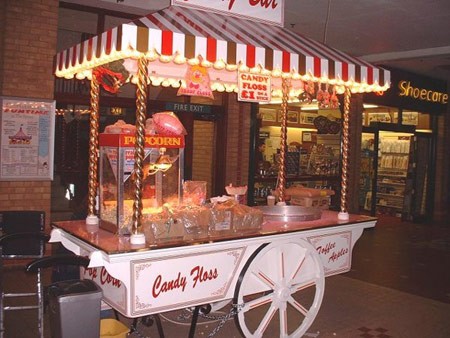 Plan your food cart. Your cart does not have to look fancy, but it must function well. Always keep it neat, clean and inviting. If you want to serve burgers or cheese sandwiches, you can have a griller or a warmer to serve your food hot. Food cart manufacturers sell all the equipment you will need for your own food cart.
Decorate your cart. Have a good cart design to attract customers. Place a simple logo and some attractive signage with the help of some professional signage maker like the ones at butlersigns.uk for people to create curiosity about the business. You can paint the cart to make it look more personalized. You will also need wine napkins, straws, condiment bottles and a safe for the money.
Remain mindful of your surroundings. One of the major advantages of a food cart is you can travel along with it. Research your area and know the best time and place to sell. Have your cart located around office buildings during lunch breaks. Make sure to consider the weather environment before you start. On warm days, make sure to sell something cold like sodas and sundaes. Similarly, serve hot cocoa and coffee during cool seasons. You can also add a commercial umbrella for protection from the sun and rain.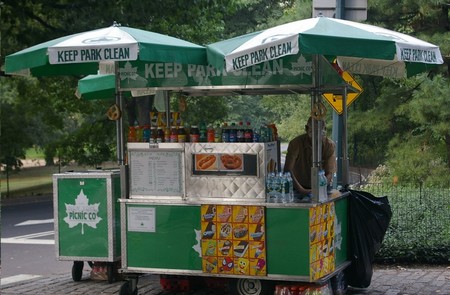 Establish an efficient operating system. Don't just throw all food items in the cart. You must have a good operating system for the business to run smoothly. A food cart has limited space. Make sure you can store your products and prepare them within that limited space.
Take note of your city ordinances. Although you can move your food cart, that doesn't mean you can just park it just anywhere. Some locations will require permits, and some have rules stating where you can and can't set up the cart. Do research first to avoid getting a fine.
Offer discount cards. A bunch of cheap "dollar off" Xeroxed coupons that you can pass out to people can offer a good marketing strategy for your cart business. A word out about your business can help generate repeat business.
Filed Under: General How To's
About the Author: Vanessa Page works a career counselor in one of the leading firms in Los Angeles. She is also a blogger and gives tips on how people can tackle their work and career issues. She has 8 years of experience in this field.
Comments (0)