By Cody Riffel on Jul 30, 2010 with Comments 0
---
Who amongst us does not have the most random set of hobbies? Some of us like to collect broken pieces of glass while some are fond of collecting beads. Similarly some love to gather all sorts of stones while some adore antiques. Amid all these hobbies the most well-liked is collecting stamps and stickers. Yes, you read it right. Collecting stickers is a very popular habit in not only the youngsters but also the elders. I mean, who would not want to keep a remembrance of the places they visited or the adventures they made. So, to keep their past alive and to relive the previous times many people secure stamps and stickers with them.
Many people complain about losing their stickers off and on. So, here we are to provide you with the best solution to keep your stickers safe and sound, together. A sticker book! Exactly, a sticker book can help you through this issue. Now the question here is how to create your sticker book. Well, like always we are right here with the solution.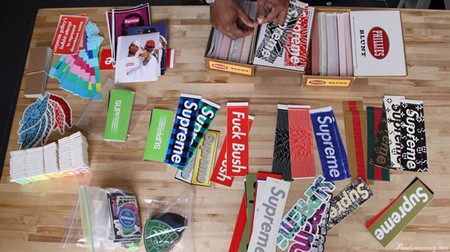 Creating a sticker book is not at all a tough job. All you need to do is buy a book or better, make it yourself. Handmade is always pleasing! But if you wish to use an already designed sticker book then you can buy a three ring folder from your stationary shop. This is a folder containing very thin plastic cut into pages with each side having pockets. This three ring folder can also be used for making a photo album. Make sure that the folder you buy is ring binded. Tape binding is not very comfortable to use. For people who wish to use a handmade sticker book, you could use a bunch of fancy looking papers and get them punched together. Then you could decorate a cover for your book and place it on top. Of course your pages would not have those pockets to slide in the stamp so you could glue them in neatly on your pages.
Decorate your stamp book! Use markers, glitter glues, crayons, or anything that you like. There is absolutely no limitation. But of course if you like the design of your book plain then let it remain as it is. Moreover, you could mark dates to your stamps or small descriptions underneath each stamp. Or if you wish, you could make sections of your books. Divide it into parts like, graduation, trips, functions, wedding etc. Be sure to cover the filled pages of your hand made book in plastic so as to keep them from any damage.
Place your stickers neatly into the book. You could even put in tickets from any concert or exhibition you go to. The thing is, it is your sticker book, your memories and your collection. It is absolutely up to you over as to how you keep it.
Filed Under: Arts & Entertainment
About the Author: Cody Riffel is a regular contributor to MegaHowTo. She likes to write on variety of topics, whatever interests her. She also likes to share what she learns over the Internet and her day-to-day life.
Comments (0)