By Andrew Reinert on Jul 30, 2010 with Comments 0
---
You can enjoy great charms if you are the owner of spa business. You can make more than 12 billion dollars by doing this type of marketing. Today, the tiresome schedule and hard work requiring lives of people have made them keen to look for the ways by which they may lead their mind and body to peace and relaxation. Spa is a luxury. People do not think while spending money on spa. If anyone is fanatic about spa and has got money and other resources, he should follow the following steps to set up a spa business:
Procedure:
First of all you should search for the spa you want to put up. Many varieties of spas are present in the market. Usually used spas are destination spa or health spa, day spa, and a resort spa. You must select the one whose qualities and characteristics suit you. You should go to the establishments and find the most appealing spas. You should also discuss the matter with your friends. The business is not a small thing. You should be able to maintain your business.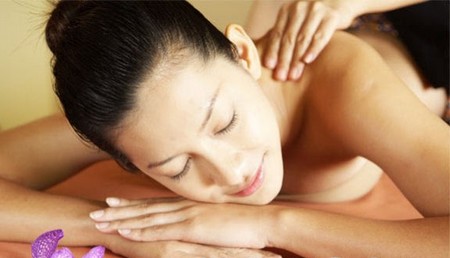 Determine the treatment and facilities that you plan to offer. Most of the spas offer almost similar services. Body scrub, Body massage, body wax, facial treatments, foot spa, hand spa, and others are the main services that you can give to your clients. You can start from basic treatments and therapies such as pedicure, manicure, hand spa, foot spa, and some body massage treatments and facial spa. These tips are for a limited budget. You should also make sure that the facilities that you are providing should be known to all people.
Determine a name for your business. Usually, the names given to the spa businesses are health, relaxation, nature. The name should not be on your name or any of your friends'. You must give the name that seems natural.
Complete the licensing requirements. You should get business license from the government of the state, in which you are living. You should keep it in your mind that your therapists, cosmetologists, manicurists, and others from your staff, must bear their licenses that allow them to practice. You should secure your business in this way. If you will not pay heed to these things, you may not be able to do any spa business.
Location of the spa is of great importance. You should locate your spa at a populous area where the people possess money to pay you. You must not go to the area where other spa businesses are in progress. You may bear a loss because of them.
Make a nice interior and provide unique services. You must be able to be unique so that the people may rush to you for luxury. You should paint your place in an extremely nice manner. You may also introduce plants.
You must get started now. Search the internet for more information.
Filed Under: Health & Personal Care
About the Author: Andrew Reinert is a health care professional who loves to share different tips on health and personal care. He is a regular contributor to MegaHowTo and lives in Canada.
Comments (0)