By Bruno Silva on Jan 19, 2018 with Comments 0
---
Nonprofits Making a Major Impact in the organization requires a full understanding of the key characteristics for the foundation's future. A nonprofit foundation must have a vital mission, clear lines of accountability, adequate facilities, and reliable and diverse revenue streams. As you plan to establish a nonprofit organization, consider these key essentials for starting a legally incorporated foundation.
Step 1
Decide on a name. Choose one that is unique and that no other organization or business in the state already uses. Make sure the name is not too similar to any existing businesses as well. The name of a nonprofit foundation must have the words "corporation" or "incorporated," or an appropriate abbreviation. Conduct a business name search with the secretary or department of state website where you will establish the nonprofit foundation.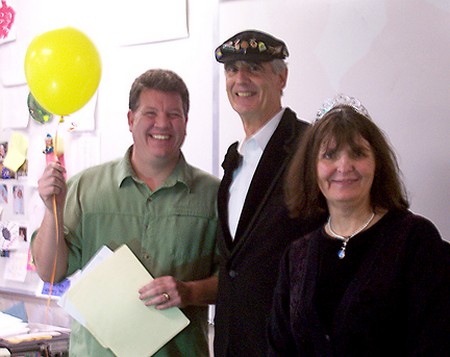 Step 2
Create articles of incorporation for a nonstock corporation with the secretary or department of state. These articles will lay out the foundations of your organization. You can find samples of nonprofit articles of incorporation that you can print online. Generally you must state the purpose of the organization, its legal name, estimated duration of operation, type, address, and other basics.
Step 3
File the bylaws for your organization. You can print template bylaws online. These bylaws will act as rules to govern your charity. Bylaws include rules for how the organization makes decisions, who makes these decisions, how you will set up the organization, and how to resolve conflicts. A nonprofit foundation must always have a copy of the company's bylaws at its main business site.
Step 4
Choose the right people as the organization's board of directors. The number of people required to sit for a nonprofit foundation's board of directors varies from state to state. However, most states will allow one person to serve as the organization's sole board member.
Step 5
Select a board of directors and registered agent. The board of directors will help guide the organization and make decisions. The registered agent becomes responsible for receiving official communications of the organization from the state.
Step 6
Secure a Federal Employer Identification Number (EIN). Your EIN number will serve for the IRS to identify your organization for tax purposes. Contact the IRS at 800-829-4933 or apply at the IRS website to obtain your EIN. Provide your organization's information such as the number of people behind the company and the nature of the organization's activities. You will obtain the EIN of your organization right after completing the online session or after an IRS representative has obtained all the necessary information.
Step 7
File with the Internal Revenue Service for recognition as a charitable foundation. Download and print Form 1023, which you can get from the IRS website. Provide the required information, such as what your organization will do, who it will benefit, how it will function, and who it will serve. Submit Form 1023 to the IRS along with the other important articles of the organization and bylaws. Take note that you have completed your Articles of Incorporation and your organization's Bylaws for the Secretary of State to recognize your charitable foundation.
Step 8
Become active in your community. Advertise your nonprofit foundation. Get involved and make partners with other charitable organizations. Even having a small role on a larger activity can help build the credibility and recognition for your new nonprofit foundation.
Filed Under: General How To's
About the Author: Bruno Silva is an entrepreneur from Portugal with over 15 years of experience in Online Marketing. He is also a blogger and writes on variety of topics from online marketing to designs, cars to loans, etc.
Comments (0)