By Alan Kennon on May 24, 2010 with Comments 0
---
If you or someone you know has started a home business selling jewelry, or if they want to sell some handmade glass art jewelry online, then doing a "Jewelry of the Month" club is a great way to market your product and business. Once you have done all the work, all you have to do is make sure you market the piece consistently. Here is how you can start a "Jewelry of the Month" club.
Procedure:
Things You'll Need:
Established jewelry business-can be a small business too
Jewelry website
Flyers and business cards
Step 1
You should decide the membership fee for the club. Do a free incentive for newcomers before asking them to pay the regular membership to welcome them and let them know you appreciate their presence. The first month could be free and every month there after about $9.99.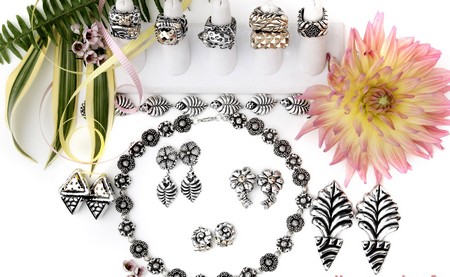 Step 2
Choose whether you will offer custom made jewelry to you customers every single month. These jewelry pieces are created to suit personal styles and tastes.  If you have a smaller group of clientele this may be a great option for you. But, if you have a larger clientele, you may want to keep the options on a simpler scale. You can offer different pieces every month as well.
Step 3
Have promotional items made. Business cards and flyers should be made to showcase your work and current orders. This informs your clientele about your new jewelry club. It also tells people how they can join the new club as well. When the jewelry club first becomes public you want to market the club as much as possible.
Step 4
Make sure you advertise your new Jewelry of the month Club on your website. Make sure you have current photos of recent work and you can also have product descriptions for shoppers. Include the monthly membership fee, free gifts and how the customer will receive their jewelry.
Step 5
Send out emails. Notify everyone you one including customers and clients on your mailing list. Inform them about how they can join, what they can expect and new pieces you have created.
Step 6
Follow up your email blast with post cards. Mail them to everyone of your list. Your customers and friends will be happy to hear more. You can also have home jewelry parties and inform your guests while they are there.
Step 7
Get family and current clients to join the jewelry club and ask them to give feedback about the new jewelry club and the products. This will help elevate public opinion about your club and jewelry. A little encouragement goes a long way.
Filed Under: Lifestyle & Personality
About the Author: Alan Kennon lives a very happy life with two kids and a lovely wife. He likes to share his life time experiences with others about how they can improve their lifestyle and personality.
Comments (0)