By Andrew Reinert on Apr 09, 2010 with Comments 0
---
You might now realise that a complete overhaul of your eating habits is in order. Maybe it's just a minor overhaul that's required. But we know that both major and minor changes to eating habits can be diffi­cult to make because there's sometimes complete confusion about where to begin. Hopefully the suggestions which follow will dispel the confusion and will help you put the necessary changes into place.
Buy organically grown produce
A switch to eating organically grown produce can be made quite easily- Where once organic produce was only found in tired heaps at the local village markets, there are now many retail outlets which supply this type of produce, and in most capital cities there are home delivery services as well. You'll find the word 'organic' or 'biodynamic' appearing on more and more labels, although remember there will be nutrient losses when food has been put in a packet, can or bottle. Fresh is definitely best and your organic supplier should be able to tell you what 'grade' the farm has been given if you are in any doubt about the source of the organic produce. While you may find that organic produce is slightly more expensive than regular fruit, vegetables and meat, we feel that the long-term benefits and savings far outweigh the short-term extra expense. Organic animal produce may be less readily available than organic fruit and vege­tables, but since many contaminants are stored in fat, it's well worth seeking out a supplier.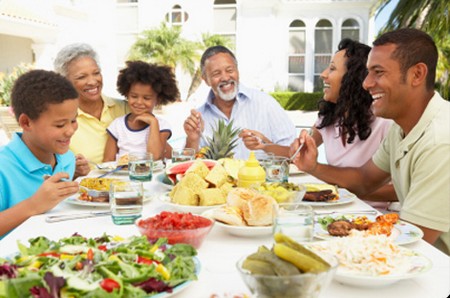 Set goals
Set some realistic goals and when making changes to eating habits, don't try to make them all at once.
But do remember that you haven't got forever to implement these changes. Your changing body and your growing baby need those nutrients right now.
Get rid of all those sugary, salty, refined foods and drinks straightaway.
Replace white bread with brown; white rice with brown rice.
Eat an orange, apple (or any other fruit) and drink some water, instead of drinking juice.
This week you could start your day with a nutritious breakfast and mid-morning snack, then next week include a healthy lunch and afternoon tea. Before you know it you're eating and snacking well all through the day.
Filed Under: Health & Personal Care
About the Author: Andrew Reinert is a health care professional who loves to share different tips on health and personal care. He is a regular contributor to MegaHowTo and lives in Canada.
Comments (0)