By Vanessa Page on Oct 15, 2010 with Comments 0
---
Starting a craft store gives you a chance to share your creative crafts with other people. Many people love buying handmade items to decorate their homes or give as gifts. A potentially successful way to utilize your passion and talent to make money, you can capitalize on your enjoyment of crafting by starting your own craft store and ultimately pulling in a profit.
Decide what kind of crafts you want to sell. Ideally, you should offer a variety of different kinds of products so people can choose from a wide selection of your available products. Have a business name and logo which customers can use to identify you.
Find your target audience. Every new business needs to identify its target audience so it can cater and promote to that demographic. Then plan a specific marketing strategy for your craft store around these potential customers.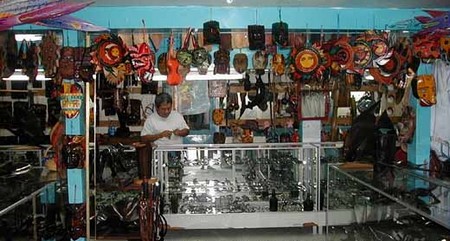 Open an actual store. If you have the right kind of financing, consider having an actual storefront location. You will want your store to sit in a location with as much traffic as possible and to ensure people are aware of your shop you should do some storefront glass installing so anybody can take a look inside while passing by.
Consider selling crafts the way other artisans do. Buy craft accessories in bulk. This cheaper and easier option will save you money in the long run and help ensure you have enough supplies on hand to make plenty of items if you get a large order for a particular item or items.
Work with other business owners. Though you may not have an actual store, that doesn't mean you can't start selling your crafts. Contact business owners who buy products and materials like 

hand dyed yarn

from people and sell them at their stores. Small boutique owners in particular do this quite often. Consider using this option initially if you don't have the start-up money to establish your own brick and mortar store.
Join craft fairs and craft booths. Rent a booth at local and regional craft fairs and start selling your own products. Do research beforehand and have enough crafts on hand to sell. Keep in mind, however, that this tactic remains among the most common and popular among many crafters, so consider the competition involved.
Sell your crafts online. Set up a website for your store, complete with your business name and all contact information. Post photos of your store and the products you sell. Add in brief descriptions to give customers more details about the store itself and the crafts you have made. Design the site to look as professional and organized as possible.
Hire employees if necessary. Running a store alone can prove difficult, and outside help will always come in handy.
Advertise your craft store. The more you market your store and get its name out, the more people will likely come check out your business.
Filed Under: General How To's
About the Author: Vanessa Page works a career counselor in one of the leading firms in Los Angeles. She is also a blogger and gives tips on how people can tackle their work and career issues. She has 8 years of experience in this field.
Comments (0)