By Alan Kennon on Oct 25, 2010 with Comments 0
---
Louis Vuitton watches are one of the most famous luxury pre owned watches that stand among the most counterfeited products on the market. Many people cannot afford these expensive luxury items, and in their search for a better price, some end up buying fake Louis Vuitton items. You can, however, avoid purchasing a counterfeit Louis Vuitton watch if you know for what to look.
Before we get into it, we recommend you to check out www.luxurywatchesdirect.co.uk to assure yourself the best quality. Now lets talk about those magic tips that can save you a lot of trouble.
If you want to sell luxury watch online you need to follow certain steps.
1. Analyze the wrist band carefully. Louis Vuitton watches have wrist bands made of leather, rubber or metal—but never pleather or plastic. You can recognize leather by smelling it and bending it over easily. Wrist bands that appear rigid and smell like plastic indicate a fake Louis Vuitton watch.
2. Authentic Louis Vuitton watches will have a glass cover of sapphire glass and hardware made of polished brass or steel.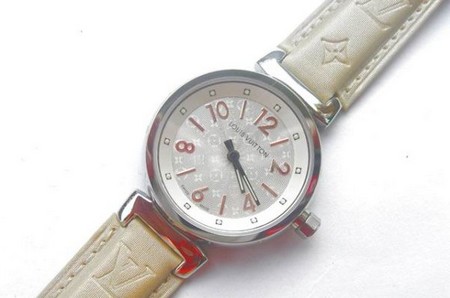 3. The diamonds on a Louis Vuitton watch will never be fake.
4. The "LV" monogram should be neither cut off nor hidden. The monogram should appear symmetrical and look exactly like the standard "LV" logo. Any variation likely denotes a fake Louis Vuitton watch.
5. Louis Vuitton does not authorize street vendors to deal in LV products. If somebody approaches you on the street to sell you an "original" Louis Vuitton watch, you should be extremely suspicious about the provenience of the products. Also, if a seller has too many Louis Vuitton products, they might be fake since Louis Vuitton doesn't put a lot of its products to sale so they can keep better track of them. Even if you look for a good price, a Louis Vuitton watch that a vendor offers as too cheap should raise your eyebrows. Don't let high prices fool you, either. A high price therefore does not automatically indicate originality.
6. Louis Vuitton manufactures all its watches in Switzerland. Any indication of another place of manufacture means the product is a knock-off.
7. The product should come with a care card and a receipt that bears the owner's name and address. Louis Vuitton keeps all owners in their database, and the seller should have proof of having bought the item from Louis Vuitton.
8. Know the product well so you will not fall prey to fakes. Check out the Louis Vuitton official website (http://www.louisvuitton.com/) and analyze the watch you want to purchase. If you find a Louis Vuitton watch online, ask the seller for as many photographs as possible from different angles and compare them to the photographs on the Louis Vuitton website. You should see no variations in color, size and materials used. If you can't find a similar watch on the Louis Vuitton website, understand that copycats put the "LV" monogram on a variety of products, hoping to pass them off as original items. If you have problems with your watch you will need to find a good watch repair service to take care of it.

If you would like to consider another option we recommend you to check out the AMAVI Watches for men they are very elegant and have a more accessible price.

For more information, check out the eBay guide for spotting fake Louis Vuitton products (http://reviews.ebay.com/).
Filed Under: General How To's
About the Author: Alan Kennon lives a very happy life with two kids and a lovely wife. He likes to share his life time experiences with others about how they can improve their lifestyle and personality.
Comments (0)