By Bruno Silva on Oct 07, 2017 with Comments 0
---
Spotting a raw diamond can be exhilarating. There is a diamond deposit in Arkansas. It's called Crater of Diamonds. It's a park that allows the adventurous user to look, dig and keep and diamonds you may find. These diamonds aren't the easiest to spot in the soil. But you can use your eyeglasses as a tool to help you identify them when they do surface.
Things you'll need:
(All optional)
Optical glasses
Small flowerbed trowel
Cultivator
Small shovel
Sifting screen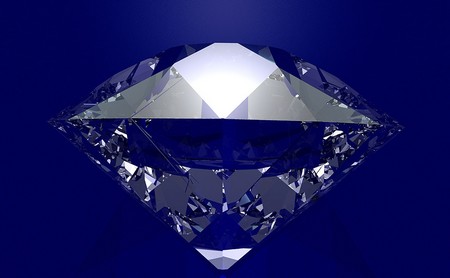 Step 1
Wear your glasses to the park. They can help you see a diamond that might be slightly further away in the distance. Seeing every possibility helps increases your chances of having a successful dig. Take your small shovel and remove the first 6 inches of soil. Be sure to dig slowly and allow the soil to fall away from your position. Pay attention to the contents of the soil. Little glimmers or small stones may turn up as you are digging. Place some of the soil into a sift. The sift will separate any stone you may not have seen from the soil. Allow the soil to fall through the sift by raising it level from the ground. Shake gently to loosen any soil that make stick together in the sifting bed.
Step 2
Keep your position low to the ground so as not to miss any opportunity to spot a diamond. There are times when your search can be made easy. After the rainfall the soil is eroded and some diamonds may be seen lying on the top of the surface. Search the surface levels for stones.
Step 3
If you aren't having any luck, you can try to speed up your process by using several screens at once. The professional hunters do it this way. Simply collect large mounds of soil and sift it through the screens at once. Whatever stone remains in the sift afterwards, wash them by hand. This will help you ascertain if the stone is gravel or a diamond.
Step 4
With your eyeglasses inspect your stones and findings. Don't let a dull appearance fool you. You may be throwing away a genuine diamond. Raw diamonds are not cut or polished like we see in jewelry. They are smooth in surface quality and they look cloudy. The look is somewhat filmy and oily in appearance. The shape of a raw diamond can vary. The sizes are wide and so is the quality. The raw diamonds can be small like a match head or huge. There was once a 40 carat white diamond found in 1924. Happy diamond hunting.
Filed Under: General How To's
About the Author: Bruno Silva is an entrepreneur from Portugal with over 15 years of experience in Online Marketing. He is also a blogger and writes on variety of topics from online marketing to designs, cars to loans, etc.
Comments (0)