By Justin Belden on Sep 17, 2010 with Comments 0
---
Taking your plastic on holiday is easy and convenient. There's no problem exchanging traveller's cheques or carrying heaps of cash, but always take more than one card with you, ideally from a different provider, in case your bank stops your card due to anti-fraud measures. This isn't so much about being ripped off, as the bank's anti-fraud measures should protect against this, but it's about not being caught short.
Basically banks use special anti-fraud systems to monitor cus­tomers' spending habits, including where, when and how frequently we use our cards; so if they suddenly discover you're spending a few thousand baht in a shop in Thailand, when you don't usually venture further than your nearest town, they may reject the transaction. In practice this means your UK card issuer will need to speak to you directly to verify the transac­tion, but if your card company doesn't have your current mobile number, or your phone's switched off, the transaction will auto­matically be refused.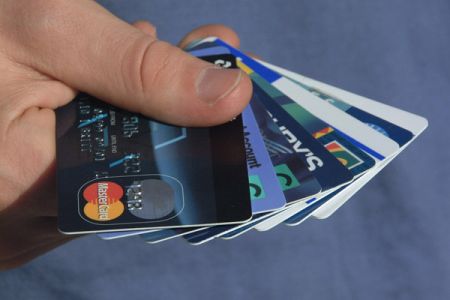 So don't rely on just one card abroad, take a couple, as different companies have different systems in place to pick up on unusual spending patterns. Some card providers suggest you call them before travelling abroad, telling them where and when you're going. However, I'd advise against giving such detailed informa­tion as if it falls into the wrong hands someone will know when you're out of the country and that your house will be empty for two weeks! Although the banks deny this could happen, there have been several documentaries showing reporters infiltrating call centres and coming away with customers' personal details, so just tell your card company the countries you're likely to be visiting over the next few months.
Don't withdraw cash on your credit card
It's expensive, so don't do it. Use your card for purchases rather than cash withdrawals. Taking out cash on your card costs around $1.50 a time, plus you'll be charged interest on the money from the day you withdraw it and the rate's higher with cash withdrawals than purchases. Use your card for payment only and don't rely on it for cash.
Pay in the local currency
We probably all try to convert the currency into pounds ster­ling in our heads, but after a few glasses of wine at the local taverna it can be even more tricky. So if you're offered what looks like an easy option to have your Thai baht, euros or Swiss francs converted to a currency you're more familiar with – pounds sterling – many of us would be tempted to go for it, but don't do it!
Dynamic currency conversion, or DCC as it's known, is costly. We throw away $70 million a year in unnecessary costs having local currency turned to pounds before settling the bill on holi­day. While it sounds an easy option, the catch is that the conversion rate is usually decided by the retailer, who may also add on a service fee.
While paying in the local currency can incur fees from your UK card company (known as a 'loading' fee when they convert from one currency to another), there are several cards on the market that don't impose these charges.
Sue's savvy stories – it happened to me
When you're abroad it's easy to get ripped off simply because you're unfamiliar with the currency, so it is worth keeping big notes well away from your small change.
I remember a rather expensive taxi ride in Istanbul when one of our group overpaid the driver by the best part of $50 for what was in effect a U taxi fare. After getting out, one guy handed over a note and the driver rather rapidly sped away without offering any change. As our friend thought he'd only handed over a couple of pounds as a tip, he wasn't worried about the lack of change, until he realised he'd muddled up the notes and been rather too generous by giving the driver the equivalent of $50 instead of $5.
Filed Under: Computers & Technology
About the Author: Justin Belden is a freelance web & graphic designer with over 15 years' experience. He is also an Avid member of the Design/Development community and a Serial Blogger who loves to help people by sharing interesting and informative tips and trick related to computer and technology.
Comments (0)