By Justin Belden on Sep 17, 2010 with Comments 0
---
If you're on a contract deal and regularly go beyond your call and text allowance, you're not getting the best deal.
Once you exceed this allowance you'll usually be charged standard-rate prices; so it's much cheaper to negotiate a deal with more inclusive minutes and texts. If you rarely use up your minute and text bundle, consider switching to a cheaper (and lower-rate) deal as you're paying for a service you don't need or use.
We spend an average of $18 a month on our mobile package, yet over half of us don't look at what we're getting for our money when we choose a deal. We're more likely to be swayed by any 'free' gifts on offer, or the brand of handset, than actual value for money. A survey by the financial comparison website moneysupermarket.com says 20 per cent of us haven't negoti­ated a new contract for over a year; which means we're wasting money, as once our current deals end we should be trying to negotiate a better one.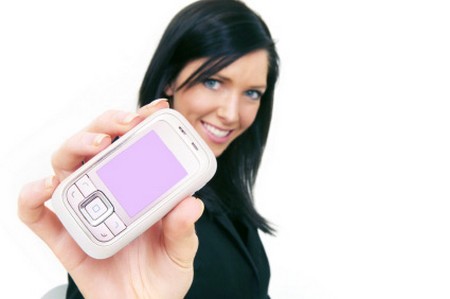 Don't wait for your current contract to end. The best time to negotiate is a month before it's up for renewal. First work out what you want and need from your mobile phone package. Is it more or less minutes or texts for your money, a new phone, or the lot?
Check out what other deals are available, using the price compar­ison websites to help you, then call your supplier and ask what they can do for you in the way of a better deal. Your provider is bound to come up with an offer. If it's not enough or not the deal you want, push a bit more! What you do is say you're thinking of leaving and ask to be put through to the disconnections depart­ment. Or if you're feeling bold, bypass the first bit and just ask to speak to disconnections straight away. As I've said before, in the disconnections department it's their job to keep customers, so within reason they'll do whatever they can to keep you on the books. These are also the people to call if you've had a problem with your service and can't get it resolved; funny how quickly they'll turn an issue around once you get this far!
And remember that if you do decide to leave for a better deal with another supplier, you can still take your phone number with you. You'll need a PAC (Port Authorisation Code) from your current supplier – which is basically a reference number that you give to your new provider to transfer your number across. Watch out for some companies that may try to charge you for this or just drag their heels when it comes to handing it over.
Learn more on how to find very cheap mobile phones.
Filed Under: Computers & Technology
About the Author: Justin Belden is a freelance web & graphic designer with over 15 years' experience. He is also an Avid member of the Design/Development community and a Serial Blogger who loves to help people by sharing interesting and informative tips and trick related to computer and technology.
Comments (0)