By Justin Belden on Jun 29, 2010 with Comments 0
---
Nowadays the communication between people is developed by advanced electronics, computers and satellite. Mobile phone became popular at end of last century. Cell phones are available in common place. Now it is possible for us to send message or call anybody in the world. The smart phones have internet facilities in it. Service provider for cell phones is competing nowadays by offering latest technology, best deals and widest coverage. This competition makes the service provider to scramble for getting more income. There are common problems in cell phone and cell phone providers. There are many ways to deal the problem of cell phone provider and to get satisfaction.
Steps to solve problems
Every American receives cellular phone bills. The problems and questions of bills will not arise when we read all details of pertinent of plan we purchased. Sometime it is scary to receive bill that has amount which is threefold of normal range.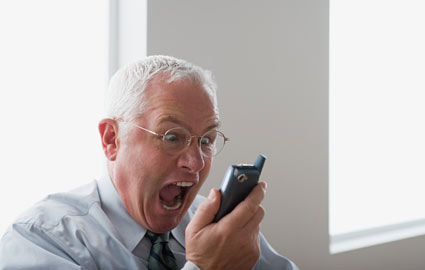 For these cases, the service provider offer 24/7 call-in customer service, we have to be patient to get customer service representative. Most often they say the lines which are scripted or canned. One rule that they follow is to verify all things they think of. So we have to be sure about having bill with us before calling customer service. We have to be ready to answer the questions that are fired at us. It's like taking everything to a war.
The most necessary thing is that we must write details of our issue, we must be literally prepared with pen and paper. We have to note down the representative name, number used by them to file our issue, solution that they tell and date on which the issue is said to fixed.
If the problem is not fixed after calling more than two times and the issue is not attended properly then we can demand for speaking to supervisor or cellular phone service provider's customer service manager. Then the problem will be given priority.
We have to be aware whether the telecommunications department control the service provided by service provider. If we need proper investigation then commission for telecommunication is better channel to get good result. Injustice happened for us may occur for someone else, so report to proper authorities.
If there is no action taken for your problem then cancel the account and switchover to other service provider. There will be other competing provider which give good service for their customer. Your phone might be blacklisted and you just didn't realize it, if that's the case you can get a Samsung imei repair service to fix it for you.
Filed Under: Computers & Technology
About the Author: Justin Belden is a freelance web & graphic designer with over 15 years' experience. He is also an Avid member of the Design/Development community and a Serial Blogger who loves to help people by sharing interesting and informative tips and trick related to computer and technology.
Comments (0)