By Andrew Reinert on Oct 25, 2010 with Comments 0
---
You can hire a personal injury attorney to file a claim when you or someone you love has suffered an accident because of someone's negligence. If a dog bit you in the park, if you fall on the slippery floor of a department store and get hurt, if you get hit by a brick because a construction site doesn't practice proper safety—all qualify as potential personal injury claims.
You may also file a claim when a reckless or negligent driver injures you. An auto accident attorney should be able to help in this scenario. You will need some documents to sustain your claim and witnesses. These guidelines can help you settle a personal injury claim.
If you suffer an accident, immediately go to a doctor. You might feel fine, but you never know what kind of trauma you might have suffered. Only a doctor can examine you and tell you if you need any kind of treatment. If you have visible bruises or injuries from a 18-wheeler rollover, take photographs yourself or ask a friend to help. You will need all the evidence you can get if you decide to file a personal injury claim.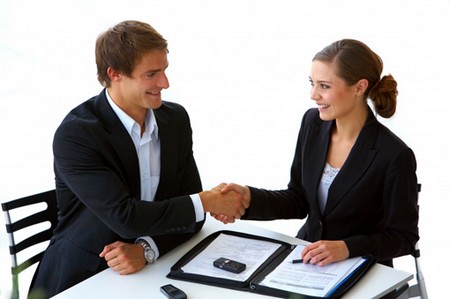 Take note of all the details related to the accident. You should do this sooner rather than later because you might forget some things in a few days or environmental conditions might change. Write down the exact place of the accident, the time it happened, all the injuries suffered, the weather conditions, the state of the road and the traffic signs, and so on. You can also click to see the best law firm that can help you settle any case.
Report the accident to the local police and get a copy of the police documents. You might also want to hire an attorney to help you with a personal injury claim.
Ask people who witnessed the accident to give a written statement. Witnesses prove very important because they can testify as to whose fault the accident was and provide all sorts of important details.
If you suffered a dog bite, keep the clothes you wore at the time as evidence. If you fell on a flight of stairs, the broken step makes a valuable piece of evidence. Take photographs of the evidence and also provide as many hands-on pieces of evidence as you can.
Write down all the expenses, including medical ones, fixing your car or your house, and so on. Keep in mind that you will ask not only for payment of those expenses; you also suffered a trauma, so the compensation should cover that, too. Though you cannot accurately estimate the recompense, one usually triples the value of the overall expenses.
You must send a notification letter to your insurance company and to the party at fault for your injury within a few days of the accident taking place.
You can sometimes settle personal injury claims with the insurance company during the insurance litigation process through an auto accident injury lawyer. Keep in mind that insurance companies will investigate your case before settling. If you don't get to a settlement or have complicated case, look for a personal injury lawyer in your area and take your case to a small claims court.
Personal injury claims sometimes take a long time to settle. Prepare to wait for a result. In the meantime, keep a record of all symptoms you might experience as a result of the accident. You can read the full post here.
If you experience such situations that is related to injuries or accidents, you can visit Houston Accident Lawyer to learn more about rights and process of how to deal with it.
Filed Under: Health & Personal Care
About the Author: Andrew Reinert is a health care professional who loves to share different tips on health and personal care. He is a regular contributor to MegaHowTo and lives in Canada.
Comments (0)