By Vincent Carreno on Aug 02, 2017 with Comments 0
---
How to sell a used car
How can I sell my car for cash? What are the things that I need to consider if I want to sell my junk car? Selling of used cars and used auto parts is a way to dispose that car or parts to get some amount of what you have spent on it back. It depends largely over what the condition is. If the car is not in good condition, then you might not get its good value, but you could always consult with an Unwanted car buyer to get an estimated value. Good value depends upon the condition of car as well as its parts.
Here are some useful tips to market those used cars for sale, by following these; you can get good value for your car.
Procedure:
Prepare your car before selling it
The most important step before making an attempt for putting the car into business zone is to make it ready to use with good working conditions. If the car is in good running conditions, it will get good price in market. Appearance of the car must be tremendous. It must look like a gem. Take your car to some trusted mechanics with panel beaters for its wear and tear. Look for parts at Offroad Power Products if needed, such as nissan tires, hoses, etc. Oil change and other engine works are an example of over hauling. Then take your car for car wash, apply polish on it. Extra shine will bring extra look onto your car. Paperwork regarding the maintenance also requires being in order. If you follow this, it will bring your car to the maximum output from given condition.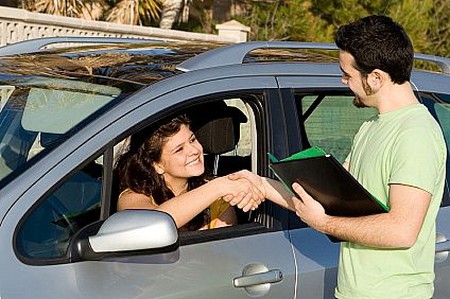 Check the ongoing prices in market for your car
You can keep track of the prices of your car online. Nowadays, several websites are available which will tell you the market price of your car in your own area. This will serve you a great deal
Advertisement of your car must be spot on
Your car's good deal depends highly upon the way you advertise your car. Advertise it everywhere. Use bulletin boards of your colleges, or the place where you work. Advertisements should be pasted in the nearby shops and groceries markets. If you are aware of online advertisement, then it will serve you the most. Put your car alongside a good display picture of it on advertisement forums. It's really helpful. In fact, it's free these days.
Hire a broker
The other good way is to hire a broker. He will take care of your car from its maintenance to its advertisement. Percentage share would normally be around 10 to 12 % depending upon negotiations you made.
Go for a dealer
It's a home for used cars so you can also sale your car to a dealer, if he offers you reasonable depending upon the condition. They largely help to dispose of the car well on time.
Once you disposed of your car, make yourself sure that transference of owner ship is successfully took place or not. Also contact your insurance company.
You may also opt to a process like junk my car, this will pay top dollar for your junk car. You'll be paid on the same day in cash!
Further Readings:
Filed Under: Cars & Vehicles
About the Author: Vincent Carreno is a cars enthusiast who loves all things about cars and the automotive technology. He is also the chief editor at a local magazine which shares new, exciting and informative articles about troubleshooting car problems.
Comments (0)