By Alan Kennon on May 24, 2010 with Comments 0
---
Times change, people change, and so does fashion. The word itself signifies whatever is in NOW. 'Now' is the keyword for fashion changes with times. And with fashion change hairdos. Proms are the ideal occasions to show off your sense of fashion, style and trend. So it is of a great significance to look for unique and stylish black dresses for prom 2022 and adjust you hairstyle in a way that suits your persona and your apparel.
First and foremost, it is very important to make sure that your hairstyle is in perfect sync with your dress. A gorgeous hairstyle is as much important as stunning

prom dresses

. While wearing an elegant dress similar to velvet dresses with an eye-catching neck line, an upswept hair-style is the perfect combination. A long ballerina neck-line is best featured with a classic hairdo like a French twist or a French knot. A contemporary dress is best complemented by hair that is let open loose, either pressed, or curled lightly.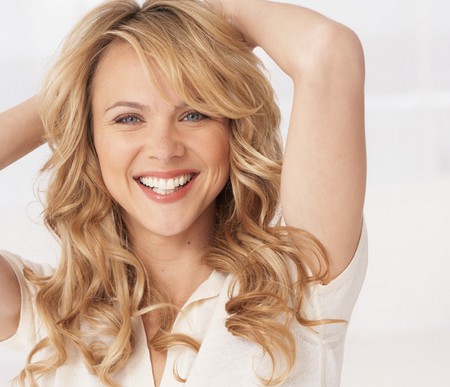 The next important factor is the cut of your face. Wearing an upswept hairstyle gives your face a sleek and elegant look. Some tresses left loose to outline your face add an altogether different charm to the face. A face that is almond shaped is best suited with fringes, while flicks are the best for those who have a round or a heart shaped face. A long face can be enhanced with hair let loose open and cut in steps or with waves.
The next important step is to take into consideration the length and quality of your hair. Very smooth and long hair-locks cannot be worn in complex styles. The best solution is to leave them open. If your hair is too short to be made up into a bun or knot, it's very helpful to have hair extensions like the NBR Extensions. For an up swept hairstyle that holds firm for long, one should get hair pressed first. For hair that is rough and unsmooth in quality, its best to use a hair mousse for any hairstyle to be tried.
If you are unsure about your hair quality, texture, or the best suited trendy style to go with your dress, it's good to consult a professional hair-stylist, rather than deciding upon a hair-style that ultimately doesn't suit you as well.
You should practice wearing you hairstyle for long so that you are assured about its requirements as well as maintenance. A hairstyle that stays steady with a few fixes in the restroom is good enough.
Hair accessories should be selected in accordance with you dress and style. A tiara looks very graceful with a classic gown, but it enhances your beauty best if it's worn with an upswept hairstyle or a knot, and some tendrils hang loose on the sides of your face. Cascading curls look the best with an off-shoulder or strapless gowns. The curls can be taken to one side and held by a classic barrette. One can use coloured hair extensions for a funky look. A one sided, side parted hair flick, can give you poise with a spaghetti strapped gown.
To see the effect of pressing or curling on your long tresses, you can try the demo services of products that do this for free.
Last but not the least, take enough time to decide a perfect hairstyle. Do not wait till the last moment, for the perfect hairstyle will give as much aura to your persona as the perfect dress. Your hairstyle should be such that you can easily carry it and do not become tedious wearing it for even long hours. Keep checking you hair once in a while so that the look is good and so is the socializing.
Filed Under: Lifestyle & Personality
About the Author: Alan Kennon lives a very happy life with two kids and a lovely wife. He likes to share his life time experiences with others about how they can improve their lifestyle and personality.
Comments (0)