By Carl Tackett on Aug 03, 2010 with Comments 0
---
We spend 20 per cent of our day getting from place to place, which is an astounding amount of time. When you travel every day, delays and other problems are a fact of life. This is not a great way to spend time.
So what are the choices? We have to go to work, transport the kids or go shopping. Start with the right attitude. Never rush. Give yourself time. Drive more slowly. Be thoughtful. Let a car in before you. Don't make it a race. It will change your outlook dramatically. Try it tomorrow.
Save time by being prepared. Get your tickets or change out before you get in the queue. Keep a schedule of transportation times so you know your options. Be flexible. Leave the house five minutes earlier or five minutes later. See what happens. It may save you time.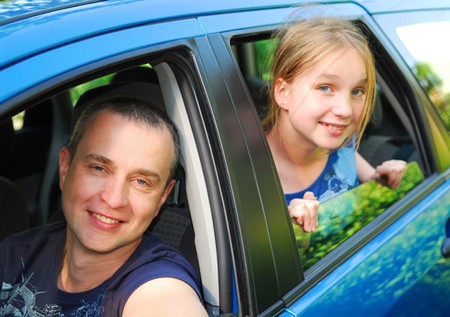 Be constructive with your time in transit. Read something uplifting or listen to your favourite calming music; catch up with your correspondence; read the newspapers or prepare for your day.
Make eye contact. Say hello to someone you see every day on the bus or train. You may learn something new or make a new friend. Most of all, make it a point not to let the pressures of getting where you need to be ruin your day.
Get out of town. Plan a break. Go somewhere you have never been and take advantage of planning ahead. Save money by booking in advance. Have something to look forward to. Check out the weather. Learn about the culture.
Travel light. Be decisive. Know how to pack. Be prepared to get away at a moment's notice by keeping the essentials packed. When opportunity knocks, be ready, willing and able.
Be resourceful. Getting what you need no longer means leaving your house. Enter the twenty-first century. Discover how to use the Internet and shop on-line or by mail order. Life will never be the same. Knowledge is power. Explore the resources of the world at the touch of a button. Take your time. Don't be impatient. Get connected. Learn to search for the answers. Practice makes perfect. Try until you get it right.
A fifth of every day is too long to be doing something that you don't enjoy. Find a way to make it work for you.
Filed Under: Uncategorized
About the Author: Carl Tackett is a travel enthusiast. He has traveled to over 50 destinations all over the world. Currently, he is residing in England. He loves to write about traveling and helping fellow travelers.
Comments (0)