By Jason Prickett on Sep 28, 2010 with Comments 0
---
If you want to reduce your everyday costs for heating, lighting and power, you need to negotiate cheaper gas and electricity bills.
Too lazy to switch supplier?
If you're on a bog-standard deal and just pay up when the bill arrives, you may as well throw a chunk of your hard-earned cash down the nearest drain.
Switching suppliers to get a better deal is really easy. There's no pipework to change; it's just a case of another company billing you for your gas or electricity, or both if you opt for a 'dual fuel' deal.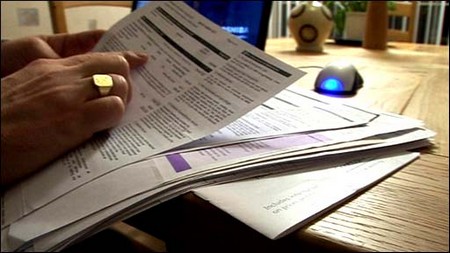 And even if you're feeling smug because you've switched suppliers once, if you haven't shopped around within the last year you can probably still save money by switching again. As with any deal, the best one right now may not still be the best in six months' or a year's time, as prices and terms and conditions change.
According to the energy regulator Ofgem, households switching both gas and electricity can cut bills by over $100 a year, and some of the price comparison websites claim it's a lot more – up to $300 a year. So, where do you start?
Are you properly insulated?
Saving money switching energy suppliers is all well and good, but if your home is poorly insulated you're paying for heat you don't use, so make your home more energy efficient by having professional insulation services install some residential insulation. You can also do this yourself if you'd prefer, all you have to do is get enough Low GWP Spray Foam for the job and you'll be good to go.
Get double glazing installed, or replaced if you've got old frames. The average householder wastes $140 a year by losing heat through draughty windows and doors.
Insulate your loft. This can save over $200 a year in energy bills. You can buy rolls of the stuff from most DIY stores, and around 250mm thick is the recommended depth.
Lag your hot water tank. Buy it a warm jacket (British stan­dard ones are at least 75mm thick) and you can knock $40 a year off your bills.
Are you eligible for any grants?
Depending on your household income you can get up to $2,700 in Government grants to boost your home's energy efficiency. This includes installing central heating, loft insulation and draught proofing. Across England the scheme's called 'Warm Front', and those over sixty and on certain benefits are eligible, as are those with children (under sixteen) who claim benefits such as income support and council tax benefit.
Once your application has been approved, an assessor visits your property and helps you prioritise which energy-saving measures are needed. They can then arrange for approved com­panies to do the work for you free of charge.
Filed Under: Home & Maintenance
About the Author: Jason Prickett loves to write about home maintenance and stuff you can do yourself instead of hiring any professional. His step by step guides will assist you in completing your home maintenance tasks.
Comments (0)